Article Reviews
Bridging the Gap between Pilates and Fitness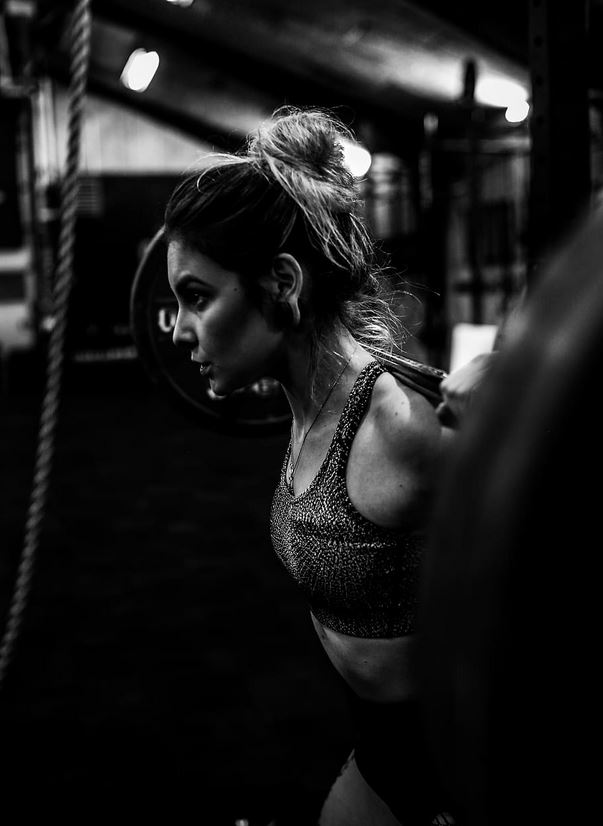 Bridging the Gap between Pilates and Fitness
June Kahn is one of the pioneers of the fitness industry. She began working in fitness when it first took off in the late 1970s, early 80s. She also is a trained dancer and Pilates instructor (PhysicalMind Institute) and has been instrumental in bridging the gap between fitness and Pilates.
Kahn has seen the evolution of the fitness industry from the inside. As a Master Trainer for Reebok University, June saw the changes occur from floor aerobics to Step aerobics (with hand weights no less – anyone remember Heavy Hands?), to Spinning, to Kickboxing to Functional training and then the shift to Core training. Quite a metamorphosis the industry has undergone! It wasn't until Functional and Core training came into focus that there was much recognition for Pilates and Yoga.
Specifically, June points to work done by Deborah Ellison, a physiotherapist who was also a Master Trainer for Reebok University. As part of Reebok University, master trainers were charged with development of new programming. Ellison developed a system called Reebok Flexible Strength which was based in the fundamentals of yoga and Pilates. This system was received well by trainers and instructors but club owners were reluctant to add this type of training to their schedules. However the Reebok University master trainers continued to utilize the program without saying that the roots of it were Yoga and Pilates.
June was already presenting for SCW Fitness when she was contacted by Sara Kooperman, founder and president, who asked June to develop a certification program in Pilates for SCW Education. Kooperman was aware of June's background in dance and in Pilates and wanted to have a program that helped fitness instructors gain knowledge in Pilates. The course, called Matwork Fundamentals, was co-developed by Laurie Tuchman, a Pilates instructor and educator for Polestar Pilates. During the development of the program the lawsuit about the use of the word "Pilates" was still in progress therefore an alternative name was chosen.
Received well by the fitness world, Matwork Fundamentals was, and is, a highly successful program offered through SCW Fitness. In the beginning there were upwards of 200 participants in the day-long classes. However, Kahn was denigrated by the Pilates community for "certifying" instructors. Purists believed that a one day class would not suffice as training. Kahn says that in the beginning she got plenty of hate mail. Fundamentally Kahn agrees that a one day course would be insufficient to train a Pilates instructor however, the goal of the education program is to expose fitness professionals to Pilates. It was never intended to be a substitute for intensive types of Pilates education.
Health and Fitness Club owners are quick to add classes that are perceived as "hot" even if that means having an untrained instructor lead the class. It's better for clients to have an instructor familiar with concepts and some exercises rather than have a person teaching who could potentially injure a client.
SCW Fitness offers many one day certifications which are springboards for fitness instructors to further their education and Kahn certainly encourages her attendees to further their Pilates education. Exposing fundamentals of any system of exercise is a great way for instructors to get their feet wet rather than spend the time, effort and expense of full-fledged certifications. They're able to see if that is a path that they would want to pursue.
Further evidence of the bridge between Pilates and fitness is the introduction of Peak Pilates' MVe (multiple versatility exercise) Chair and Reformer classes now being offered at gyms and big box fitness centers. Kahn does work for Peak in this capacity, helping train fitness professionals in the fundamentals of Chair and Reformer work. She debuted the program for Peak in Boulder, Colorado and continues to do education for Peak.
In addition to her education work with Peak Pilates and SCW Fitness, Kahn is the Education Manager for Stamina Products, a manufacturer and distributor of home and commercial Pilates equipment. Stamina offers a Pilates Reformer that has a patented rebounder/trampoline used for jumping rather than a traditional solid jump board. Stamina Reformers were used for several years in conjunction with the SCW Fitness conferences.
Kahn is also involved with a program called the Beamfit™ (Balance, Engage, Align, Move). "Beaming" is an exercise program developed by David Mesirow in which participants work on a balance beam made from high density foam and is 5'long x 6″ wide x 2″ high. Kahn serves on the executive team for Beamfit in addition to providing education for Beamfit™ . She has also developed "Beam-lates," Beamfit's Pilates based program. Beamfit™ was highlighted recently on the Martha Stewart show.
If all those things aren't enough to keep her busy, June also works for Lifetime Fitness in Boulder, Colorado. She is the Life Studio Coordinator and is responsible for Lifetime's private Pilates program. The studio in Boulder is the 4th highest producing in the chain of 84 units.
Most of us can only dream of having the energy that June Kahn seems to possess. She is on the road most of the time, but when at home, she enjoys all that a Colorado lifestyle has to offer – in the wintertime she skis and when there's no snow she enjoys hiking. A native of New York, Kahn settled in Colorado by way of St. Louis, MO. She is full of energy and has great passion for all that she does. It's no wonder that she has helped build the bridge between the fitness and Pilates worlds – she lives in and loves them both. Click here for more information about June and how to find her.
Editor's note: On August 13, 2009 June Kahn received an award for IDEA Fitness Instructor of the Year 2009. Congratulations June! Well done.