Article Reviews
Peak Pilates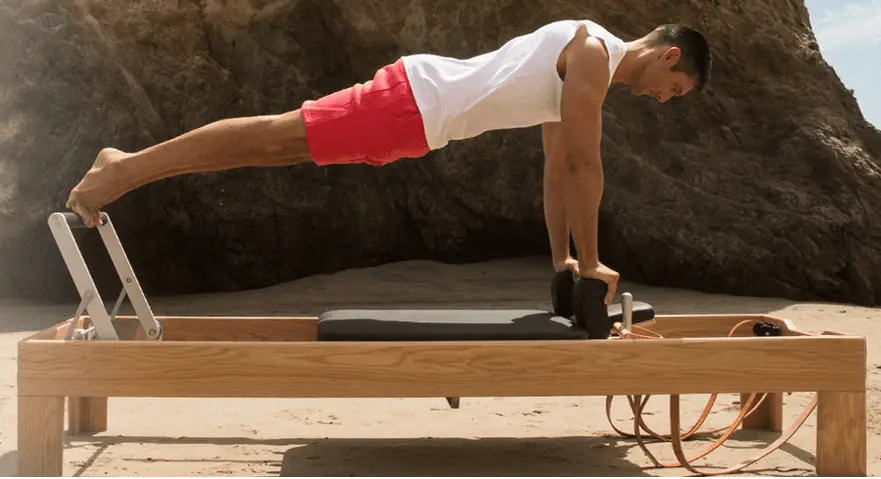 All You Need to Know About Peak Pilates Reformers
The practice of Pilates does not require a reformer, the exercise equipment created by founder Joseph Pilates, but in order to really delve into this workout, it's great to have one. A reformer like those offered by Peak Pilates allows practitioners to do more exercises, create variations in resistance and intensity, and see more benefits from each workout. Here, we review Peak Pilates reformer line-up.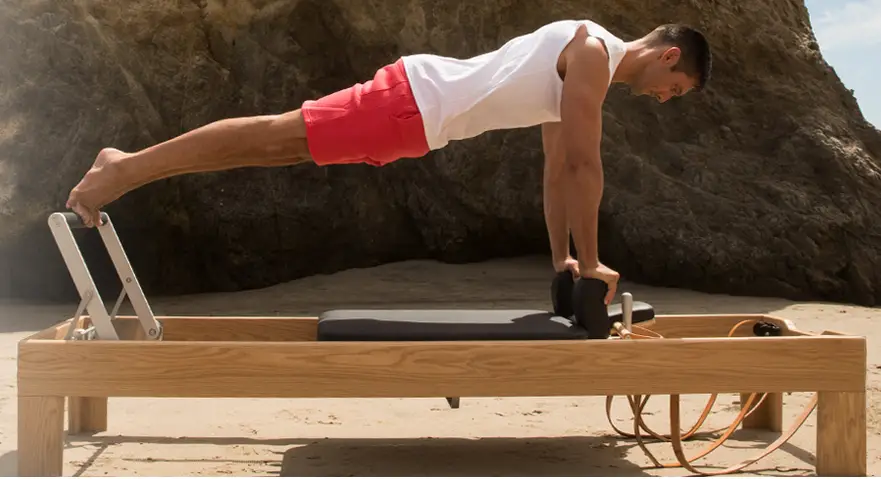 The reformer you choose matters, which is why Peak Pilates has been perfecting the machine while remaining rooted to the original Pilates discipline for nearly 25 years. The company combines elegant style with durability and functionality. With machines for the home and the studio, there is a Peak Pilates reformer for everyone.
About Peak Pilates
Peak Pilates is one of the many brands of fitness equipment manufactured and sold by Mad Dogg Athletics. Founded in 1991, the company first debuted its spinning bike to the world, helping to launch this style of gym workout to the heights of popularity. In addition to the equipment, Mad Dogg offered a certification program for spinning instructors. Since then, the company has become known for providing both high-quality fitness equipment and top-notch training and education.
In 2009, expanding its market, Mad Dogg acquired Peak Pilates, an existing brand. Since that acquisition, Peak Pilates has become a leader in both equipment and instruction for Pilates. Other Mad Dogg brands include CrossCore, Ugi, Resist-a-Ball and SpinFitness. The company now runs thousands of fitness facilities and provides equipment and training for instructors around the world.
What Makes Peak Pilates Reformers Special
The Peak Pilates brand originated in Colorado, where the founders took inspiration from the Rocky Mountains and the elegant movements of Pilates workouts. They began to create machines, equipment and accessories that both followed the practices of Joseph Pilates and looked sophisticated and stylish.
Unlike other reformers that are made from metals and plastic, many of the Peak Pilates machines are constructed with natural, beautiful materials. These include traditional types of wood, sustainable bamboo and high-quality metals.
The machines honor the legacy of Joseph Pilates, staying true to his original philosophy of movement and exercise. The Peak Pilates reformers are not overly complicated. They adhere to the integrity of what Pilates set out to accomplish with his inventions.
In addition to reformers, Peak Pilates offers tower systems that can be added to reformers, Cadillacs, barrels, chairs and add-on accessories. The company is also a leader in training Pilates instructors. The education programs teach the original exercises and how to lead others through those movements. The overall approach is one of mind-body, holistic wellness.
Peak Pilates Reformer Models
All Peak Pilates reformers are made with the best possible materials. They have been designed to preserve the original intentions of Joseph Pilates while also using modern technology for sustainability, durability and safety. Peak Pilates machines are among the best in the world, which is reflected in the retail prices. There are a few models that offer pricing to work with the home enthusiast and the serious studio owner.
1. fit Reformer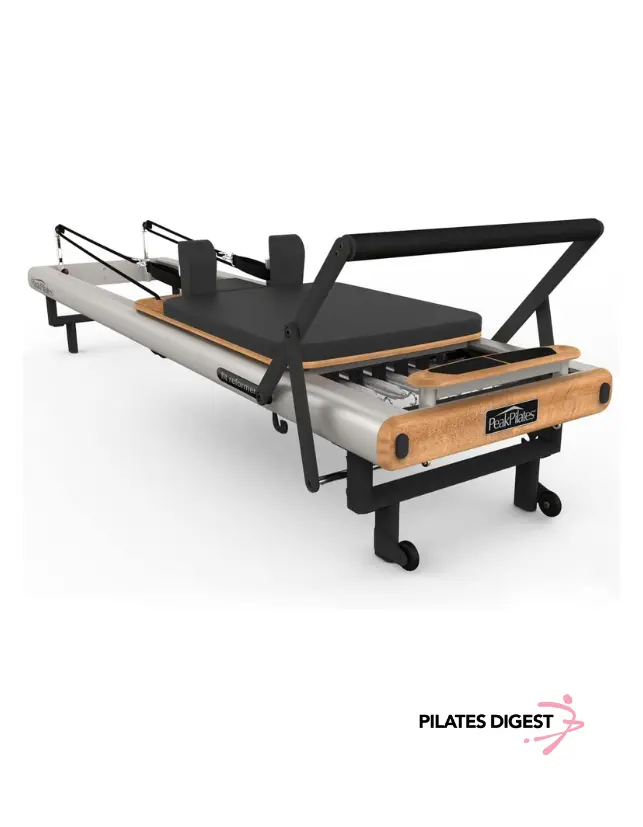 Crafted with a sleek powder-coated aluminum frame, our Fit Reformer is designed to be both durable and aesthetically pleasing. The four-position footbar, equipped with a safety latch and a deluxe wraparound cover, ensures user safety and comfort. With its versatile 5 Spring System, you can customize your workout intensity using 1 Red (Heavy), 2 Yellow (Medium), and 2 Blue (Light) springs.
The Fit Reformer boasts a four-position gear system, allowing for seamless adjustments to cater to every user's needs. The adjustable ropes and double loops further enhance its adaptability, ensuring a tailored workout experience.
But what truly sets our Fit Reformer apart is its thoughtful design, inspired by instructors' feedback. It features a locking footbar, a one-hand gear bar with four positions, and an alignment graphic that benefits both students and instructors. The integrated side-split platform offers the added advantage of attaching a jump board, expanding the range of exercises you can perform.
Perfect for bustling studios and education training centers, the Fit Reformer is not just a piece of equipment; it's a commitment to excellence. Experience a workout that's adjustable, intuitive, and crafted with your needs in mind. Elevate your Pilates journey with the Fit Reformer.
Advantages:
Durable powder-coated aluminum frame.
Customizable 5 Spring System for varied intensity.
Four-position gear system for seamless adjustments.
Adjustable ropes and double loops enhance adaptability.
Instructor-inspired features for optimal training.
Integrated side-split platform for exercise expansion.
You can find this fit Reformer here
2. MVe Reformer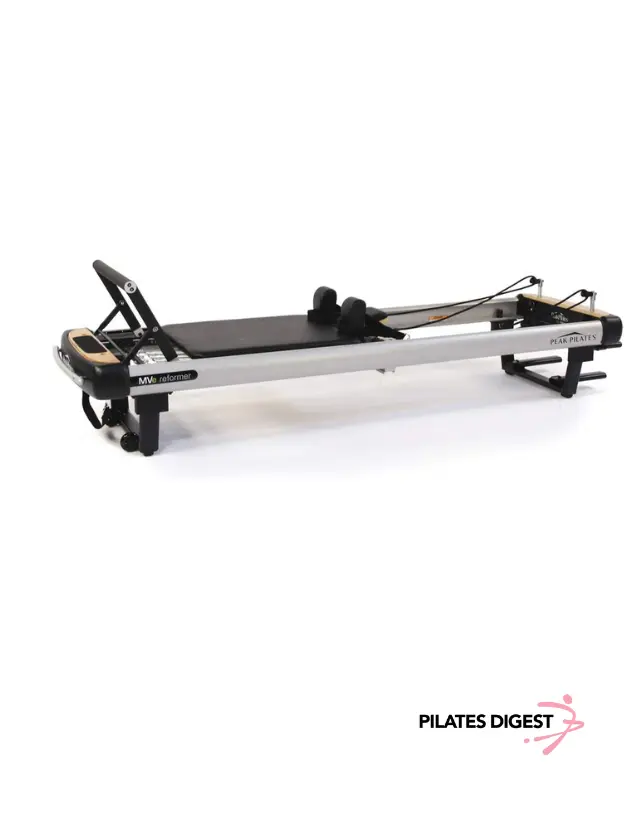 Crafted with precision from high-quality aluminum, this Reformer mirrors the excellence of top-tier professional studio reformers. Its unique patent-pending design stands out, allowing for seamless 'nesting' of multiple units without the hassle of detaching parts or legs.
Unlike other models that either sit flat on the ground or need to be upended for stacking, the MVP Reformer rises above with its studio-height legs and hassle-free stacking capability. Beyond its stacking prowess, it boasts exclusive features like a retractable shoulder-block, adjustable risers, and a versatile gear bar selection. All these elements come together to ensure unparalleled adjustability, comfort, and a user experience that's second to none. Elevate your fitness journey with the MVP Reformer – where innovation meets sophistication.
Advantages:
Precision-crafted from high-quality aluminum.
Unique 'nesting' design for space-saving.
Studio-height legs for professional experience.
Retractable shoulder-block and risers.
Versatile gear bar selection.
Unparalleled adjustability and comfort.
You can find this fit Reformer here
3. Artistry Reformer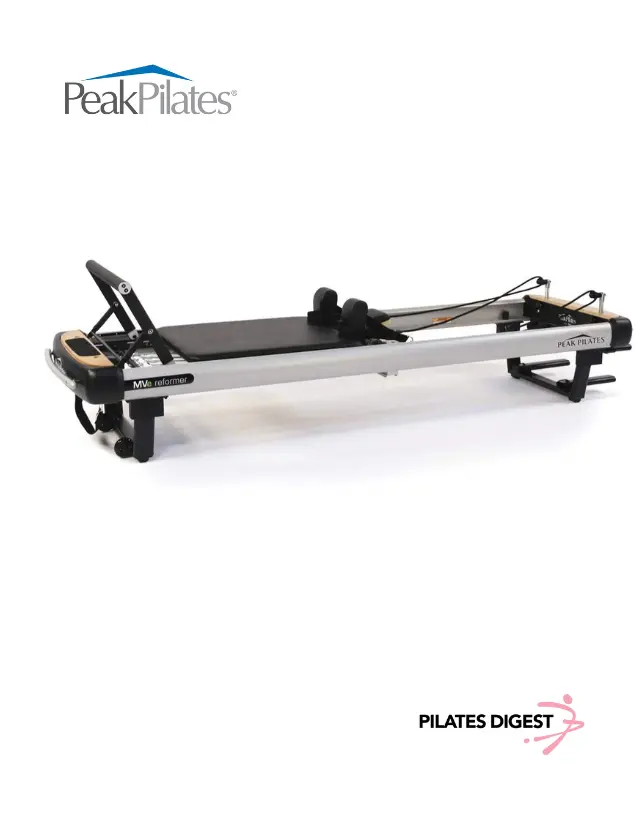 Elevate your Pilates practice with the Artistry Reformer, a harmonious blend of functionality and aesthetics. Crafted with precision, this reformer boasts a five-spring gear bar that ensures varied resistance levels, catering to both beginners and seasoned practitioners. The removable 3-position headrest not only offers comfort but also ensures easy cleaning and maintenance.
Transitioning to tower mode is a breeze, thanks to the retractable risers. The newly designed four-position contoured footbar comes with an innovative locking mechanism, ensuring utmost safety without compromising the flow of your workout. Experience seamless spring changes with our proprietary spring bar support, rubber dipped and contoured to minimize noise and interruptions.
The steel carriage has been thoughtfully redesigned and is equipped with a flip mechanism, making it compatible with tower or twin mat system upgrades. The oak wood finish combined with black upholstery adds a touch of elegance, making it a perfect fit for any space.
Five-spring gear bar for varied resistance levels.
Removable headrest ensures easy cleaning.
Innovative footbar locking mechanism enhances safety.
Rubber-dipped spring bar support reduces noise.
Oak wood finish adds elegance.
Premium Boltaflex vinyl upholstery for durability.
You can find this Artistry Reformer
here
Reformer Accessories
In addition to the towers and Cadillacs that may be purchased to extend the Peak Pilates reformers, there are several other smaller accessories available. These include a quarter barrel, which is used with the short box to make exercises more stable and secure.
The arm extender is an attachment that decreases the distance between the foot bar and the shoulder blocks and helps with standing and kneeling exercises. A jump board can be added to the end of the reformers for cardio workouts. A side split platform extends the footprint of the machines, adding stability. The accessories package includes a variety of pillows, pads and bars.
Peak Pilates Education
Peak Pilates does more than just offer top-quality reformers at different price points. It also trains instructors in the Pilates methods. You can learn not only how to do Pilates but how to teach others, correct form, design workouts and improve safety.
Students can earn certifications as well, including those for mat and reformer instruction. These certifications prove that instructors know how to use the equipment and are knowledgeable about the Pilates philosophy of conditioning the mind, body and spirit through physical movements.
Both home users and studio owners praise Peak Pilates entire lineup of reformers. These machines are in the spirit of Joseph Pilates' original design. They are made of high-quality materials and are designed to both operate smoothly and durably and also look elegant and sophisticated in any setting.