Article Reviews
Peak Pilates MVe Complete Workout System DVD's
Peak Pilates MVe Complete Workout System DVD's
Peak Pilates has recently released several new DVD's in their MVe collection. They are fusing fitness and Pilates in a variety of ways for a "Complete Workout System". I recently enjoyed two of them and came away with some good ideas for my clients and classes.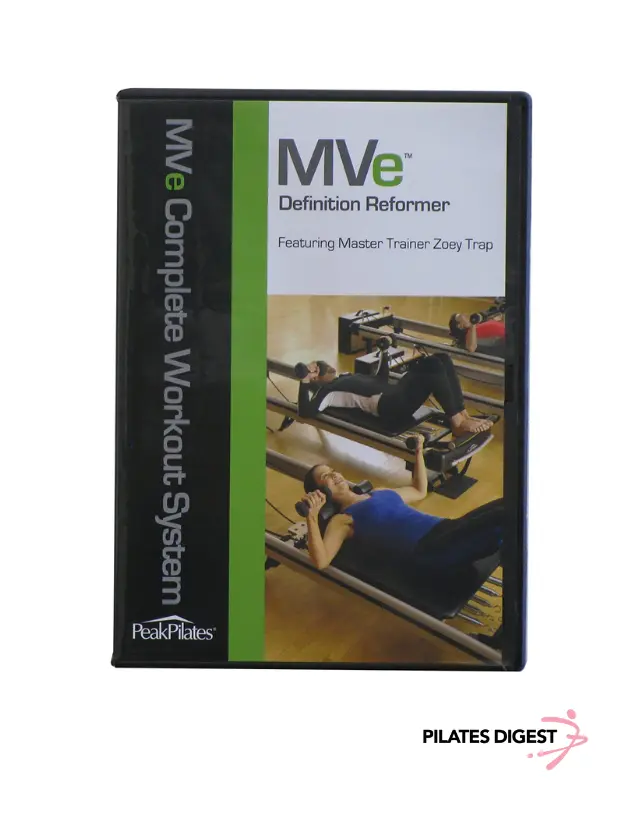 The MVe Definition Reformer DVD is a beginner workout on the reformer combining Pilates mat exercises, squats, lunges and handheld weights for upper body strength. The program has a nice pace, shows modifications and keeps you moving on and off the reformer for a good total body workout. Master Trainer, Zoey Trapp does a good job of cueing her two participants and keeps them flowing for 50 minutes on the MVe Fitness Reformer.
Master Trainer, Sonia Rodriguez, adds some Latin spice to her workout in the MVe Latin Dance Fusion Chair DVD. This is an intermediate workout that will get your heart pumping on the MVe Chair and on the floor with Merengue dance steps. Both DVD's take time for a good warm-up and cool down, which is important for all fitness levels. If you have already experienced the MVe Chair and want to add some flavor to your routine, this 50 minute DVD is for you!