Article Reviews
On the Run with Sara Kooperman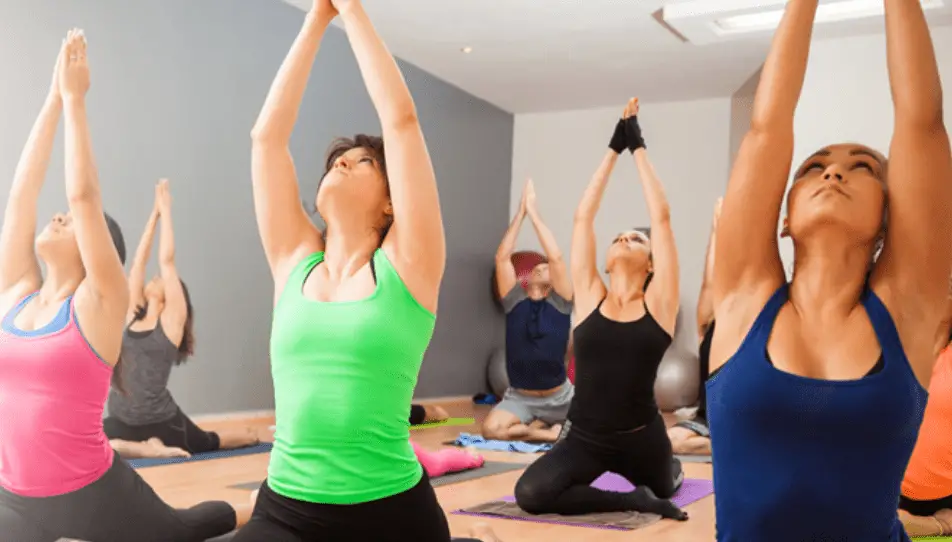 On the Run with Sara Kooperman
With a lady this unique, I should have known this would be no ordinary interview! In order to squeeze in all that she had to do one April day, she literally granted me an interview while taking her afternoon run. She was in Virginia, but I was half way around the world. She was on her cell phone and I was figuratively racing along! This was, after all, a business trip for her. I was happy to oblige her need to multi-task!
For those of you who don't know Sara Kooperman, she is the "Sara" of Sara's City Workout now known as SCW Fitness Education. She founded the organization nearly 30 years ago in a small studio in Chicago. Today, SCW Fitness Education provides education and training to fitness instructors nationwide and online. Sara has appeared regularly on QVC and CNN as a health and fitness expert and she produces e-newsletters and an e-zine called FitnessEDGE. Sara and her passion for fitness have had a remarkable impact on the fitness industry.
Sara still lives in the Chicago area with her husband and four boys who range in age from 11 to 17. She attended college in Minnesota and Cambridge University in England majoring in Political Philosophy with minors in English Literature and Dance. Sara then graduated from Washington University Law School in St. Louis, Missouri and subsequently passed the bar exam.
While trying to earn extra money for college, Sara began her journey into fitness as do most- on the side. She found a place to teach aerobics classes, charging $5 per person and was soon getting about 60 attendees for each class. Teaching three classes a week, she earned a pretty respectable income for a financially struggling college student! A natural entrepreneur, Sara knew she could turn her fitness hobby into much more. She began teaching others to teach in areas where she was competent and bringing presenters with different expertise to expand her own knowledge base and train others as well. The workshops proved so successful and demand grew so rapidly that Sara hosted the very first MANIA Fitness Instructor Convention in 1988.
MANIA Conventions
MANIA Conventions has since expanded beyond Chicago to include 6 additional cities: Orlando, Boston, Atlanta, San Francisco, Philadelphia, and Dallas. The events offer training and education in many areas of fitness including indoor cycling, group fitness, nutrition, aquatics, personal training, yoga and Plates. Sara invites international fitness personalities such as Keli Roberts, Gay Gasper, Rob Glick, Lawrence Biscontini, Jay Blahnik, Mindy Mylrea and June Kahn to present at each and every MANIA. Thousands of faithful professionals who rely on these events to continue their education and fitness training are happy to call themselves MANIAcs!
Mind/body training is the newest fitness genre to be added to the SCW Fitness MANIA conventions. Since debuting around the year 2000, these offerings have become some of the most popular. Sara says there were approximately 80 to 100 people in each of the Plates mat certifications the first few years. Even now, MANIA serves between 20 and 50 people in those primary classes and has added trainings in Reformer and small apparatus Pilates to upskill instructors. Additionally, SCW Fitness has partnered with Les Mills International to distribute Les Mills' programming and education in the Midwest region. This relationship has expanded the international appeal of SCW Fitness Education and also broadened MANIA offerings to include an array of pre-choreographed formats.
SCW Fitness Online
Beyond the convention hall, SCW Fitness Education offers Home Study courses in virtually every imaginable fitness format. The Mom's in Motion and Kids in Motion series is specific to pre and post natal training while Yoga fundamentals teaches instructors about the basic design of a mind/body class. Sara's company also offers a large array of DVD's from many well-known presenters, including herself! SCW Fitness Education boasts that MANIA is where fitness professionals go to learn. With such expansive and diverse options for education, I would have to agree.
I had a great run with a great lady. Sara is extraordinarily intelligent, highly energetic and she sees fitness as a means to an end – the ability to live a quality life on a day-to-day basis. I am sure there is much more to come from Sara Kooperman and SCW Fitness Education. I'll be sure to have my running shoes ready!