Article Reviews
Swan with Foam Roller Exercise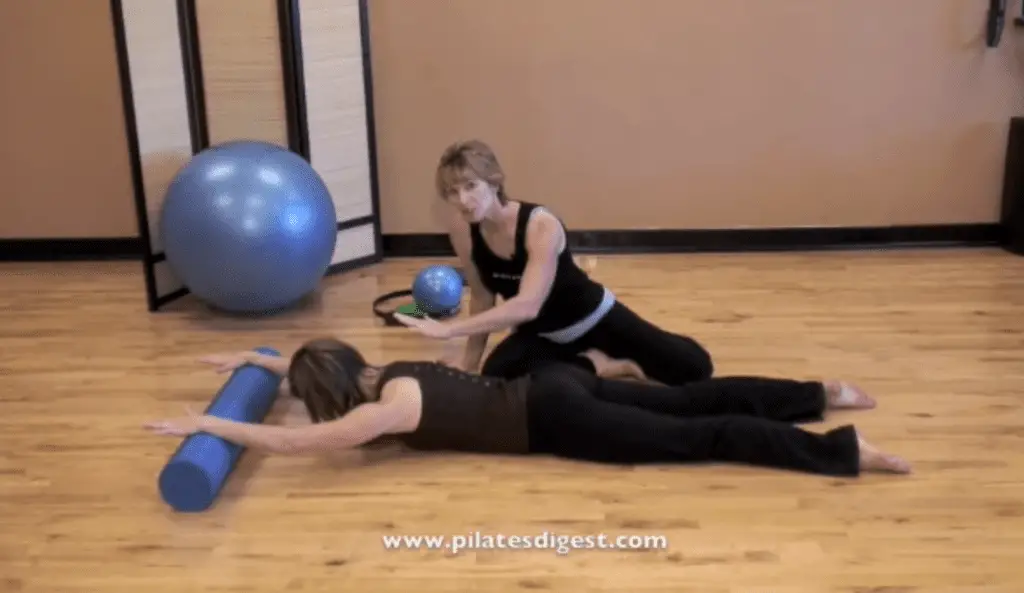 Swan with Foam Roller Exercise
This video illustrates the Swan on the Foam Roller exercise. This is a great exercise for extension. Form is extremely important on this exercise.
Swan on the Foam Roller targets the back extensors, transversus abdominis, rectus abdominis, obliques, and the scapula stabilizers. Focus on maintaining cervical and thoracic alignment. Stabilize the scapulae throughout the movement and avoid sinking into the shoulders. Maintain abdominal engagement throughout the exercise to support the lumbar spine and prevent the lumbar from overextending.
To modify this exercise, lift the upper body only as far as abdominal support can be maintained.
As a reminder, always consult your doctor for medical advice and treatment before starting any exercise program. If you should experience any pain or discomfort, please discontinue the exercise and consult your doctor.
1. Basics High-Density Round Foam Roller for Exercise and Recovery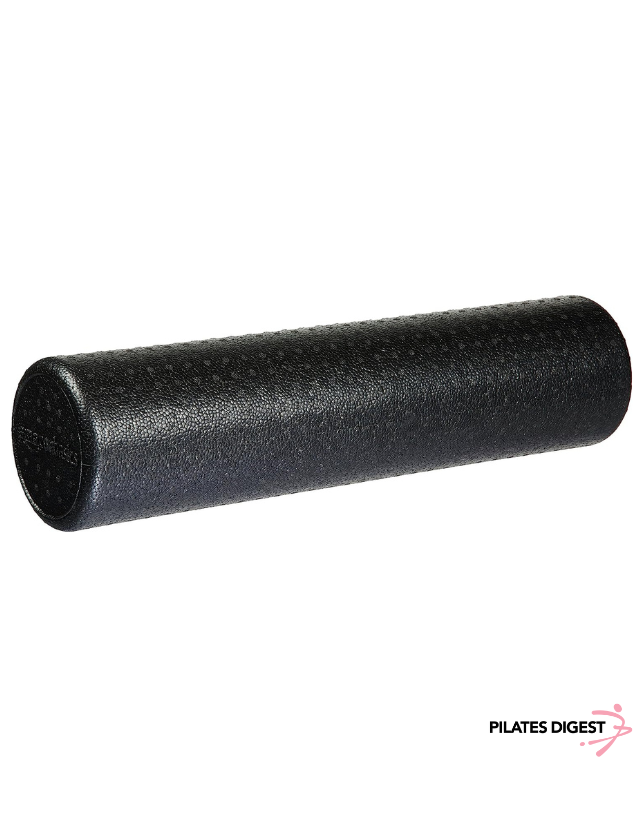 This model of Foam Roller:
Crafted from high-density foam featuring molded edges for enhanced durability.
Perfectly designed for a range of activities including balance training, muscle strengthening, increasing flexibility, and rehabilitation exercises.
Constructed using molded polypropylene, ensuring it retains its firmness even after extensive use.
Boasts a lightweight design, making it both easy to transport and store.
Hassle-free cleaning process.
Dimensions: Approximately 18 x 6 x 6 inches (Length x Width x Height).
Advantages: 
High-density foam ensures durability and long-lasting use.
Molded edges enhance stability during exercises.
Lightweight design facilitates easy transportation.
Simple cleaning for hassle-free maintenance.
Ideal for diverse exercise routines.
Maintains firmness with molded polypropylene.
You can see this foam roller here
2. Yes4All High Density Foam Roller for Back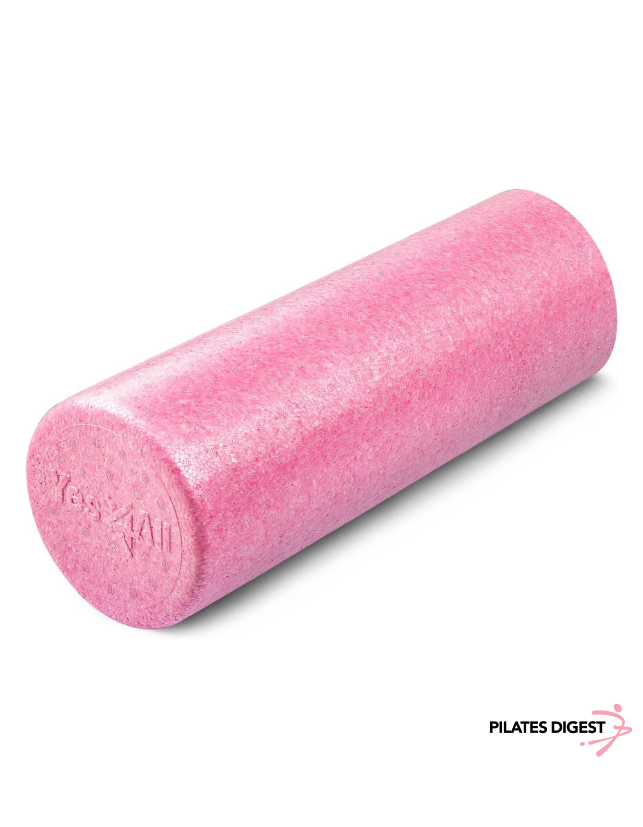 Elevate your muscle recovery and workout routine with the Yes4All High Density Foam Roller. Crafted for multifaceted use, this roller is your go-to for massage, physical therapy, exercise enhancement, and deep tissue work. Whether you're into bodybuilding, running, weight training, or yoga, this roller promises to be a game-changer.
Key Features:
High Density EPP Material: Offers added firmness, making it a top pick for professional trainers and those seeking a deeper massage.
Variety of Sizes: Choose from four distinct sizes tailored for everything from full-back coverage to targeting specific muscle areas.
Compact & Portable: The 18×6 inch variant is lightweight, making it a breeze to carry on-the-go or store in tight spaces.
Robust Build: With a weight capacity of up to 300 pounds, this roller is designed to endure even the most rigorous sessions.
Colorful Choices: Available in multiple colors to suit your style.
Advantages: 
High Density EPP: Ensures deeper massage and durability.
Multiple Sizes: Tailored for specific muscle targeting.
Compact & Portable: Easy transport and storage.
Robust Build: Withstands up to 300 pounds.
Versatile Use: Ideal for therapy, exercise, and recovery.
Color Options: Personalize to your style.
You can see this foam roller here
3. OPTP PRO-Roller Standard Density Foam Roller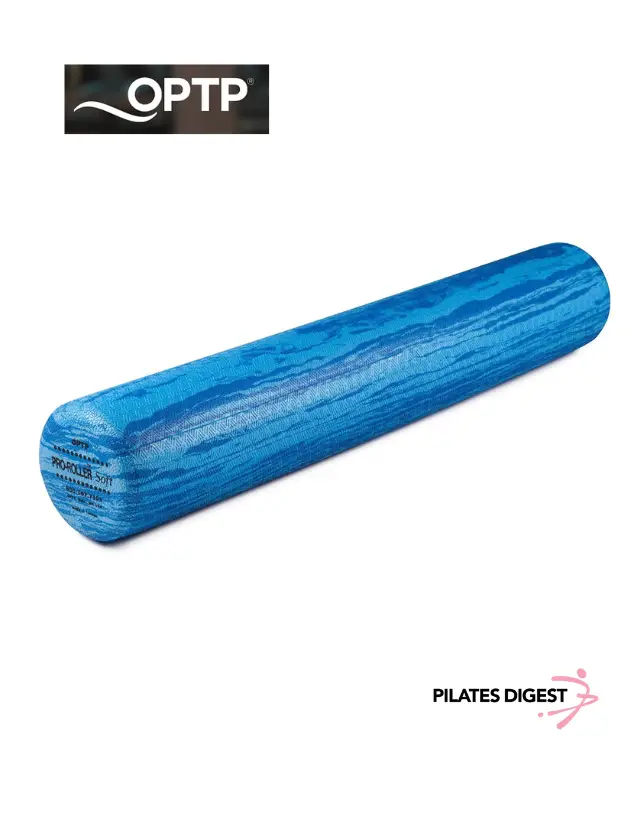 If you're looking for a foam roller that promises durability, professional quality, and versatility, the OPTP PRO-Roller is the ideal choice.
Material: Made of high-quality foam.
Professional Quality: This foam roller is not just for personal use. It's designed to endure heavy-duty use, whether in a gym or a clinic. The closed-cell foam ensures easy cleaning, setting it apart from the more common open-cell foam rollers.
Maximum Durability: With its construction from closed-cell, heat-molded EVA foam, this roller promises to outdo and outlast the typical store-bought foam rollers.
Ideal Density: It offers the standard density that users of foam rollers have come to love and expect. This ensures an efficient, yet comfortable massage experience for tight muscles and trigger points.
Versatility: Not just for massages! This foam roller is a versatile fitness tool, perfect for balance and stability exercises like Pilates, in addition to the traditional self-massage applications.
Standard Size: With dimensions of 36 inches in length and 6 inches in diameter, it's the perfect size for a range of exercises and applications.
Advantages: 
Professional Quality: Endures heavy-duty use; easy cleaning.
Maximum Durability: Outlasts typical store-bought rollers.
Ideal Density: Efficient, comfortable muscle massage.
Versatile: Suitable for Pilates and self-massage.
Standard Size: Fits diverse exercise needs.
Closed-Cell Foam: Resists moisture and bacteria.
You can see this foam roller here
4. ProsourceFit Flex Foam Rollers 36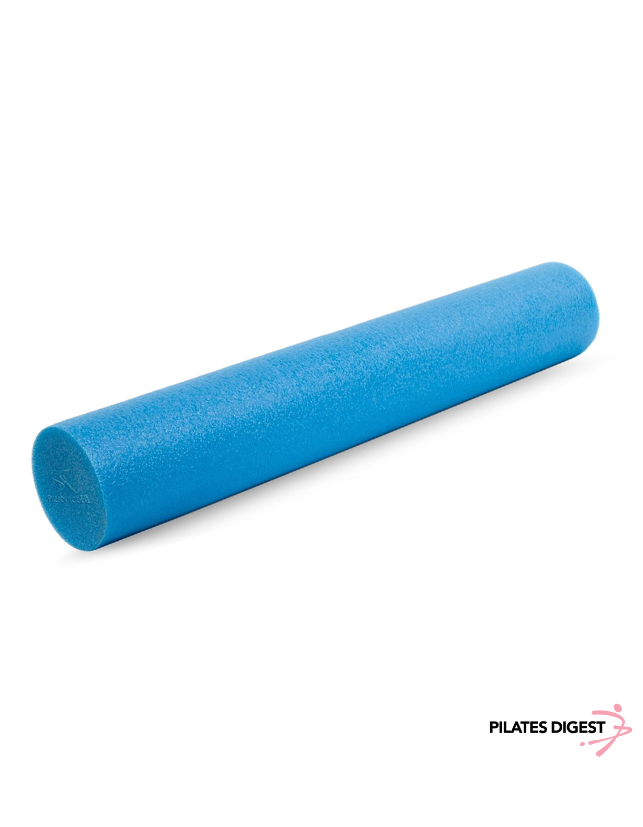 Features:
Trigger Point Release: This foam roller is designed to gently release trigger points, which are knots that form in muscles. This can help in loosening tight muscles, especially in areas that are commonly tense like the back, calves, IT band, and hamstrings.

Beginner-Friendly: If you're new to foam rolling or are undergoing physical therapy, this product is ideal. Its dense foam structure ensures that you get moderate pressure, allowing you to learn the technique of foam rolling without much discomfort.

Balance and Strength: The half-round roller variant of this product can be used for balance exercises. This can help in improving body awareness and stretching. If you have two halves, you can use them for standing and kneeling exercises.

Versatility in Use: Whether you're into Pilates, yoga, rehab exercises, or just want to ensure proper spinal alignment, this foam roller is versatile enough to cater to all these needs. It can also help in increasing blood circulation, which in turn can lead to faster recovery and reduced muscle soreness after workouts.

Various Sizes Available: Depending on your needs, you can choose from different sizes – 36" x 6", 12" x 6" for the full rollers, and half-round variants of 36" x 3" & 12" x 3".

Safe Material: Made of non-toxic EPE foam, you can be assured of its safety during use.
Advantages: 
Gently releases trigger points in tight muscle areas.
Beginner-friendly with moderate pressure for easy learning.
Enhances balance and strength through half-round design.
Versatile use: Pilates, yoga, rehab, and spinal alignment.
Promotes faster recovery by increasing blood circulation.
Safe material: Made of non-toxic EPE foam.
You can see this foam roller here
5. Yes4All Premium High-Density Round PE Foam Roller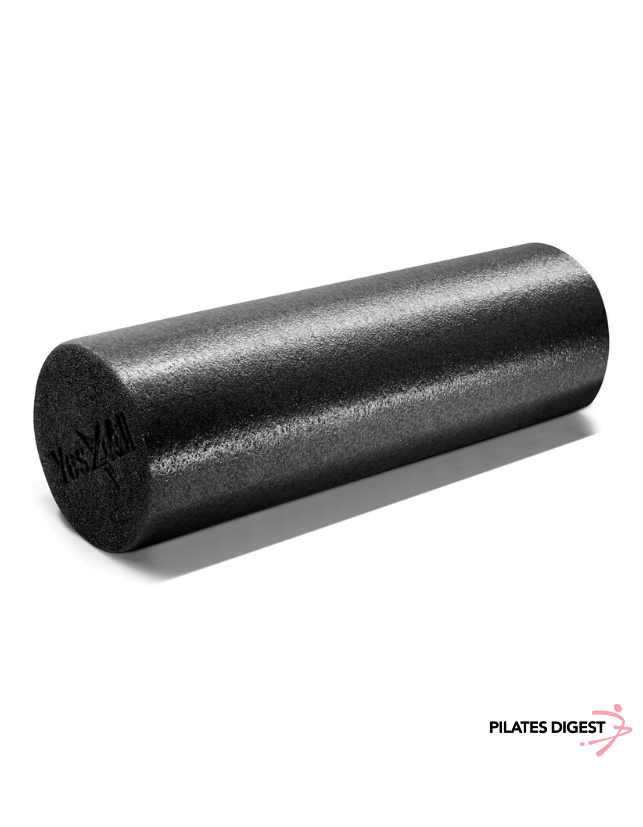 Quality and Durability: The Yes4All foam roller is made from high-quality PE, making it 30% heavier and firmer than standard foam rollers. This ensures a deeper massage experience. Its anti-slip feature ensures safety during use, and the fact that it can retain support for up to 250 pounds even after heavy use speaks volumes about its durability.
Portability: One of the standout features of this foam roller is its lightweight design, making it easy to carry around. Whether you're heading to the park for an outdoor workout or need a quick massage session in your office, this foam roller is your perfect companion. The variety in colors and lengths further adds to its appeal, allowing users to pick one that best suits their preferences.
Benefits: Foam rolling has been known to offer numerous benefits, and the Yes4All foam roller promises to deliver them all. It's designed to target tight muscles both before and after workouts, aiding in the natural healing process. This can be especially beneficial for athletes or fitness enthusiasts looking to speed up recovery and reduce muscle soreness.
Versatility: Whether you're into pilates, bodybuilding, running, weight training, or yoga, this foam roller is versatile enough to cater to all your self-massage needs. It's great for improving muscle mobility and flexibility, ensuring you get the most out of your workouts.
Enhanced Range of Motion: One of the lesser-known benefits of foam rolling is its ability to increase the range of motion. By stretching the muscles, it helps in expanding the range of movements. This can be particularly beneficial for athletes or individuals looking to improve their flexibility. Plus, targeting tight spots and reducing discomfort can make your workouts more efficient and pain-free.
Advantages: 
High-Quality Material: 30% heavier than standard foam rollers.
Durable: Supports up to 250 pounds after heavy use.
Lightweight & Portable: Ideal for on-the-go massage sessions.
Versatile: Suitable for various sports and workout routines.
Enhances Mobility: Improves muscle flexibility and range of motion.
Targets Tight Spots: Reduces discomfort and muscle tension.
You can see this foam roller here
Related Posts