Article Reviews
Interview with Joan Breibart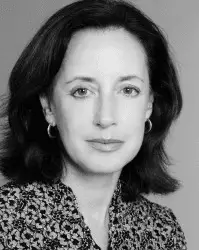 Interview with Joan Breibart
Through the magic of technology and teleconferencing I had the pleasure of sitting down recently with Joan Breibart, president and co-founder of the PhysicalMind Institute. We had met a few weeks earlier for the first time when she came to a Pilates Mat class I teach at the Bay Hill Club and Lodge in Orlando, FL. That was sort of intimidating – the president of the organization I had certified with showed up, unexpectedly, in my class. Although she didn't say it when she came in, I knew who she was within a few minutes. As you might imagine I was a bit nervous! Joan was in Orlando for some R&R and to visit her friend and Diet Directives business associate, Meredith Luce.
After class I introduced myself and we had a brief conversation about what's happening at PhysicalMind. Unfortunately we both had to run off to other appointments. Within a few days I contacted her via e-mail and she agreed to an interview. I'm very excited to have had the opportunity because it seemed as though there were a lot of interesting developments at PhysicalMind.
In 1991 Joan co-founded The Institute for the Pilates Method in Santa Fe, New Mexico along with Michele Larsson and Eve Gentry, one of the original Pilates elders. They began the Institute because they saw a need for an organization that would provide instructor training in the unique methods of Joseph Pilates. Subsequently they issued the first Pilates training video, Working Out the Pilates Way; published the Pilates Forum, a newsletter (that exists today) filled with information for PMI members; and they taught the first Pilates certification conference. Known today as The PhysicalMind Institute, it has trained thousands of instructors and continues training Pilates professionals as well as providing continuing education for its members.
Although we talked about how Joan became involved in Pilates in the mid-1960s and the evolution of Pilates from an elite type of training to the well-known and sought after exercise practice that it is today, the focus of the interview was about the new and exciting developments at the PhysicalMind Institute. When we spoke on a Friday afternoon, Joan was preparing to send to her instructor trainers two new programs. The first is an evolution of Standing Pilates® . It is a more energetic standing series and now includes a device called Tye4. The second program is a new course called Circular Pilates.
Standing Pilates with the Tye4
The Tye4 is a neoprene mini-vest (similar to a bolero) with bungee cording that attaches to the hands and feet. It gives added resistance and assistance to the Standing Pilates® repertoire. Assistance is utilized by participants who are less familiar with Pilates and may need help to "feel" the exercises. For seasoned participants, the Tye4 can help add resistance making the exercises more challenging. The Tye4 went through many design changes until it met with Breibart's standards. In addition to being offered as part of the Standing Pilates® course through PMI (Initiation 201), June Kahn, a well-know presenter at many fitness and Pilates conferences, will be teaching a program in which she will include the Tye4 at upcoming SCW Fitness events. A training DVD has also been released along with the release of the Tye4 device. Both are available for purchase on the PhysicalMind's website.
Circular Pilates Program
Circular Pilates, a course known in the PhysicalMind world as Initiation 301, is their newest and possibly the most innovative course offering. Developed by Breibart and Kristin Hapke who teaches at the Institute, and with input from Marika Molnar, a Physical Therapist who is PMI's Clinical Advisor, Circular Pilates came about to address the need for rotational exercises, particularly beneficial for an aging American population. Additionally, it expands the Pilates repertoire beyond its linear basis and provides rotational, 3-dimensional, big movements. The unique thing about Circular Pilates is that it engages the brain beyond the mind-body connection. Using a new Fundamental called the "Brain Connector"; limb movements are synchronized to recruit the brain along with eye tracking.
The Circular Pilates repertoire is approximately 20 minutes of rotational exercises; it gives teachers something more to add to their classes to keep clients engaged and wanting to come back. It challenges balance and proprioception which are crucial to keeping our aging society functioning properly. This new method of Pilates is being offered by the PhysicalMind Institute at its certifying centers across the U.S. and internationally as well.
It seems that Joan Breibart and the folks at the PhysicalMind Institute have been quite busy. If you've visited their website lately you have no doubt noticed that it has been updated and is more user-friendly. As our conversation came to a close, Joan was getting ready to spend a couple of hours on the new split-pedal Peak Pilates MVE chair (she designed the original which was licensed to Peak). She was going to go through the PhysicalMind Chair manual and utilize the split-pedal chair for all the exercises. After that she was off to play badminton for a couple of hours at NYU. She has a phenomenal amount of energy and doesn't show any signs of slowing down so keep looking for new and exciting things from the PhysicalMind Institute!
Related Posts