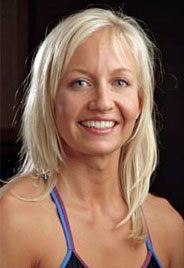 Interview with Alison Bodi from Peak Pilates
Like many of us in the Pilates industry, Alison Bodi is driven by an intense passion for doing what she loves. The impact she has on other people's lives motivates her and the energy she receives from teaching Pilates professionals recharges her. She found Pilates when looking to cross train while playing soccer. A physician helping her with back problems encouraged her to strengthen the muscles around the spine. Of course, Pilates was the answer that not only helped her back, but also changed her life. After being a participant in Pilates for six years, Alison found Peak Pilates and became an instructor herself. She trained under a physical therapist for three years to complete her comprehensive program.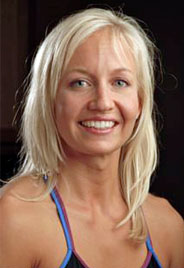 Since becoming a Pilates instructor, Alison has been extremely busy. Alison now juggles many exciting roles in the Pilates industry. She opened her first studio in Colorado, before moving to Florida. She is a Teacher Trainer with the Peak Pilates MVe program and is now a presenter for Peak Pilates at Pilates and fitness conferences across the country. She is working on her first book and website devoted to Pilates professionals owning or desiring to own a studio. She is also opening a Pilates studio inside a hip-hop dance studio in Boulder called Street Side Studios and she helps Peak Pilates and Strive fitness in their equipment sales and training.
To say that Alison stays busy is an understatement. Our interview took place while she was pulling a U-haul on her move back to Colorado, where she says she feels healthy and loves the outdoors. She sees a different mindset with her Pilates clients in Colorado vs. Florida. Her experience found that people in Colorado have more awareness for their mind/body connection. With such extreme outdoor elements in Colorado, she thinks you have to plan and be more aware of your surroundings. This carried over into the studio where clients believed in Pilates and had a deeper interest in the principles. Whereas in Florida, Alison felt the initial education of Pilates was difficult to convey to new clients and she worked hard to convince them it would change their life. While in Florida, Alison did have a huge impact at our Studio, The Fitness Studio of Orlando, where she trained our instructors on the MVe chair and we loved it!
Alison is excited about the growth of the Pilates industry. Her predictions for future trends include more men and athletes participating in Pilates, and more trainers and rehabilitation facilities using Pilates principles with their clients. She feels the MVe program has helped bring Pilates into the mainstream and increase male participation because of the intensity and challenge of the MVe classes. Pilates was developed by a man and Joseph Pilates worked with many men in the beginning, and Alison would like to see Pilates come back to that place. Her favorite Pilates books are written by two men in the industry, The Complete Book of Pilates for Men by by Daniel Lyon Jr..
Her book and website, both in progress, focus on the business of Pilates, which she enjoys helping others with. Both are titled, Pilates Made Raw, and Alison promises to give us the scoop as they come to completion. She wants to help studio owners make good decisions in the beginning and with ongoing day-to-day operations. Her website is geared to help professionals talk about business concerns with each other. Three tips she gives for potential studio owners:
Take time to write your business plan.
Research your market and find out what your target market wants and needs.
Don't be afraid to ask others for help. You need to pay for good advice.
Alison feels strongly about connecting the Pilates community. Pilates instructors should feel empowered, a sense of self control and centered. She says we should all learn from each other and not feel competitive. As a teacher trainer, she still goes back to her mentors for advice. She also asks other instructors for advice, and encourages young instructors to take more conscious awareness of their abilities and skills. She says if you are not sure what to do with a client, ask a fellow professional! She is excited to be a contributor of Pilates Digest, because she can communicate her ideas and knowledge to other professionals. Check out her latest article, Do You Encourage and Reward Your Pilates Clients?
Her favorite piece of Pilates equipment is the chair where she feels the most challenged and workouts are always changing. She loves the Roll Over on the mat, because she says, "it feels good since we never get to lie on our backs and put our legs over our head!" Her current focus as an instructor is to learn how to slow down and make fundamentals hard for all levels. We should all take time to think about this.
In her spare time she enjoys music, dancing, cooking and drumming on bongos or African drums. She enjoys the outdoors where she participates in adventure racing, which includes kayaking, mountain biking and trekking. She dreams of one day creating a studio where Pilates is practiced outside while feeling raindrops! We will all be waiting for this Alison! She is currently reading and searching Expedia.com for her next travel opportunity, which she loves. She hopes to present at conferences all over the world for many years to come.
We will keep you posted on Alison's exciting book and website launch. When traveling to conventions this year, be sure to check out Alison's sessions, which are sure to give you positive Pilates energy! She is definitely one to watch