Article Reviews
The Dynamic Duo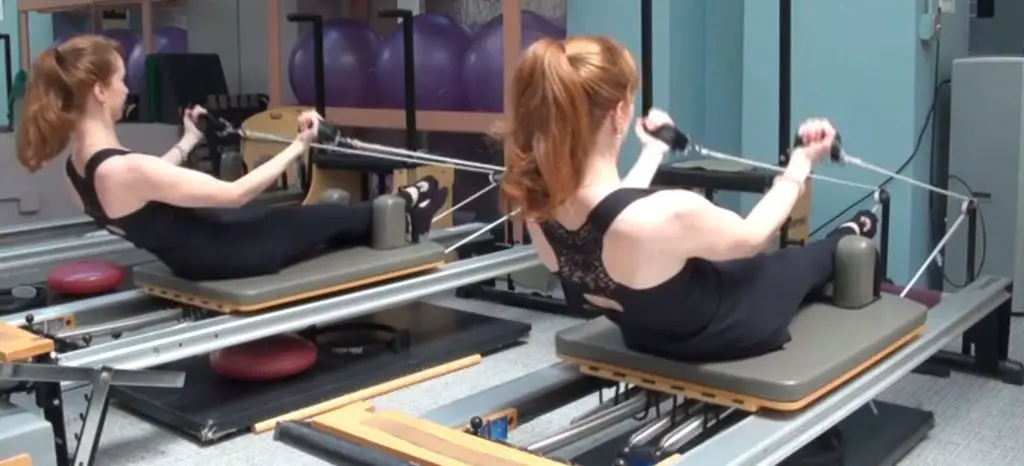 The Dynamic Duo
Delightful, dynamic and dedicated are some adjectives that describe twin sisters Katherine and Kimberly Corp, the owners and operators of Pilates on Fifth, a very successful Pilates studio in the heart of New York City. I had the opportunity to speak with them in April and found them to also be forthcoming, entrepreneurial and fun.
There don't seem to be enough hours in the day to accomplish all that the Corp sisters manage. Not only do they own their studio, a nearly 6,000 square foot facility, they also train clients, are educators of Pilates instructors and they also own an internet driven company called Ultimate Pilates Workouts, a membership site where one can gain access to a multitude of Pilates workouts. And there is so much more!
Highly educated and very passionate about their work, Katherine and Kimberly each holds degrees from both Duke and Columbia Universities. They are both fluent in Japanese and have spent time in Japan working for multinational companies. Introduced to Pilates as dancers (New York City Rockettes!), Katherine and Kimberly certified as instructors with STOTT PILATES® in 2000. In 2001, they became Instructor Trainers with STOTT PILATES® and continued as a New York License Center until January 2006 when they launched their own training program, The Pilates Academy International. They describe their program as contemporary, similar to STOTT PILATES® but with the added benefit of creating Instructors who leave their program being confident as well as competent. Those of us who are certified instructors understand the difficulty in transitioning from being an "instructor trainee" to being a fully-fledged and confident trainer. The Corps feel that this was a missing component and therefore one of the reasons they began their own certification program.
Several of the nearly 40 trainers employed at Pilates on Fifth are also instructor trainers for The Pilates Academy International. This allows Katherine and Kimberly to teach their program to trainers from Japan; a market otherwise untapped and untouched. It is this unique entrepreneurial spirit that has helped the Corp twins break into other areas that at one time were on the fringe of the Pilates world and are now more mainstream. Their use of video marketing, being viewed frequently on YouTube has enabled them to build Ultimate Pilates Workouts. This membership based website, where many videos are available to download or view free of charge, offers a wide array of options for many different exercisers. For example, if one is unfamiliar with Pilates there are video clips in which the viewer can learn the basic movements and principles of Pilates. For the more experienced Pilates practitioner, there are more challenging workout options. It is the perfect companion for people who travel or who prefer to work out in the privacy of their own homes. Additionally, experienced Pilates instructors can use Ultimate Pilates Workouts for ideas on which to build classes or private sessions – it's a great resource.
Another example of Katherine and Kimberly's entrepreneurial ways is their creation of Cardiolates®, a workout system based in Pilates movement with the addition of rebounding for cardiovascular benefits. Cardiolates® was highlighted in a segment of the Martha Stewart show with Katherine and Kimberly demonstrating.
Cardiolates® and the Gyrotonic® Expansion System are unique offerings at Pilates on Fifth as well as ActivCore FEX (also known as Redcord,) a method of movement utilizing a suspension training system (ropes and slings.) It allows instructors to help clients activate muscles they have difficulty accessing. Katherine and Kimberly have found it to be an excellent addition to their repertoire of offerings. The Corp sisters also hold certifications in Gyrotonic® and Gyrokinesis® as well as ACE and NASM. They have also developed programs for cancer patients and those who suffer from cardiovascular disease.
It's hard to believe that Katherine and Kimberly have accomplished so much personal and professional growth and success in such a relatively short period of time. Maybe their next offering will be a business school to teach the rest of us the secrets of their success! If you have the opportunity to visit New York City, make sure you save time to go to Pilates on Fifth for a class or private session – you'll be glad you did and it's likely that you'll learn something too from the Dynamic Duo!
Related Posts