Article Reviews
Pilates Obliques Exercise Video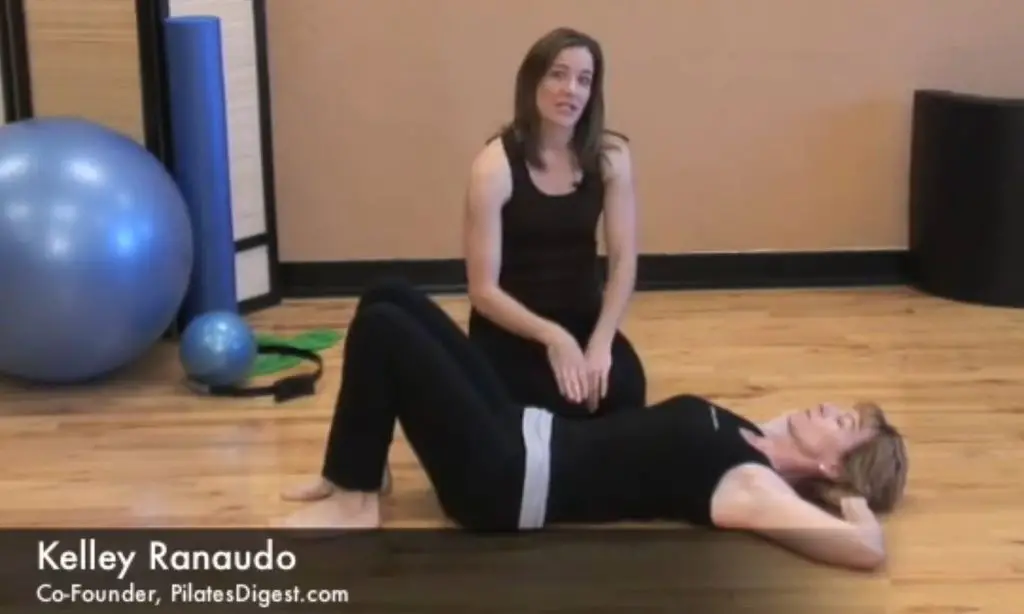 Pilates Obliques Exercise Video
This video illustrates the Pilates obliques exercise. This exercise is great for rotation, flexion and strengthening pelvic stability.
The Obliques exercise targets the transversus abdominis, rectus abdominis, and obliques. Only take the legs as low as pelvic stability can be maintained. Keep the transversus abdominis engaged throughout the entire exercise. The elbows stay wide and open, as the scapulae stabilizers stay connected throughout the exercise. Feel the shoulder move toward the opposite leg, not the elbow.
Modify this exercise by keeping the legs in the tabletop position, with a ball between the knees, or bring the feet to the floor. Increase the challenge by speeding the breath pattern or hold a fitness circle to add resistance.
As a reminder, always consult your doctor for medical advice and treatment before starting any exercise program. If you should experience any pain or discomfort, please discontinue the exercise and consult your doctor immediately.