Article Reviews
Pilates for Athletic Conditioning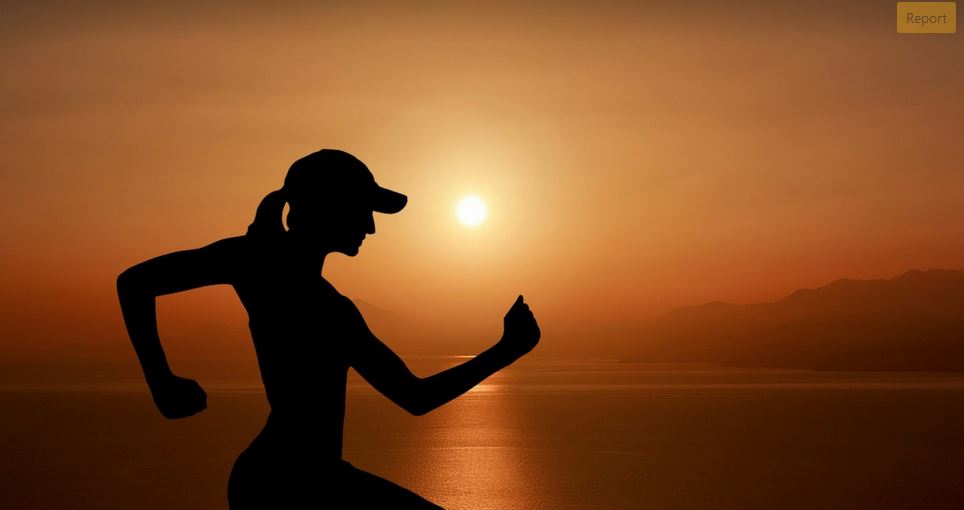 Pilates for Athletic Conditioning
It's no secret that many celebrities are turning to Pilates for that intimate mind-body connection. But did you know that top-dollar athletes do Pilates too? It's true! Professionals such as golfers Tiger Woods, David Duval, and Steve Ballesteros, basketball star Jason Kidd, pitcher Curt Schilling, pro hockey player Carlo Colaiacovo, and offensive lineman Ruben Brown among others are turning to this alternate form of exercise for rehabilitation purposes and prevention of sports injuries – and as a result, they're more agile on the field, flexible on the court, and staying away from the bench more often!
"Pilates helps athletes develop core strength, increase flexibility, assist in rehabilitation after injury and create muscular balance throughout the entire body," says Moira Merrithew, Executive Director of Education for STOTT PILATES®. "As a result, athletes can withstand rigorous training regimes and ultimately improve their golf drive or baseball pitch, prevent or recover from injury, and maintain an optimal fitness level for the activity of choice."
The growth in facilities offering Pilates training is a result of increasing interest in this fitness activity: in a worldwide survey conducted by the American Council of Sports Medicine's Health and Fitness Journal, Pilates ranked seventh on a list of the top 20 fitness trends for 2008. Experts have identified seven physical performance factors of great significance to athletes' overall conditioning practices and rehabilitation of sport-related injuries including: posture, balance, mobility/flexibility, stability, coordination, functional strength and endurance – all of which are addressed with Pilates.
John Garey, STOTT PILATES Master Instructor Trainer and owner of John Garey Pilates in Los Angeles, trains men and women for athletic conditioning regularly. Of his most recognized clients are the band members from No Doubt and the Captain of the U.S. Rugby Team Mike Hercus. He's heard from many athletes that when they take Pilates, they start to think about their body and its function differently. In particular, they start thinking about their 'center' or 'core.'
"Ultimately, clients find that they transfer all that they learn in the studio to the playing field, often subconsciously. We hear from clients all the time – whether they are weekend warriors, stay-at-home-moms, or professional athletes – that they have more power after taking Pilates," explains Garey. "In general, athletes are good at what they do, and since Pilates is often a foreign activity for them, they are forced to think about what they are doing physically and mentally. It's not like a cyclist doing a spinning class. Pilates makes athletes get back in touch with their basic training principles and therefore expands on what they already know. The benefits are amazing – increased power, strength and mobility."
Further evidence of the versatility of Pilates is the fact that many athletes participating in the 2008 Summer Olympics in Beijing credited the exercise as part of their training regimens. According to various sources, Olympian devotees of Pilates include: US sprinter Sanya Richards, US swimmer Dara Torres, US swimmer Nathalie Coughlin, British triathlete Hollie Avil, Australian sailor Tessa Parkinson, and Canadian rower Tracy Cameron.
Pilates is particularly effective in injury re-habilitation settings as it provides athletes with a challenging workout without impact or excessive weight bearing. According to Matt Nichol, Head Strength and Conditioning Coach for the Toronto Maple Leafs, Pilates teaches athletes to be mindful in their movements – integrating their pelvis, trunk and shoulder girdle in a safe, challenging and progressive system. "Pilates can be a very effective supplement to an injury re-habilitation program as it provides athletes with a challenging workout without impact or excessive weight bearing," says Nichol.
Traditional athletic training methods will help develop the muscles required in a specific sport, but may not address the stabilizing muscles around the joints or the torso. Often, one muscle is identified and exercises are designed to isolate that muscle, usually in a single plane of motion. However, Pilates exercises can be more complex than traditional moves and will therefore recruit a larger number of muscle groups or strengthen the same muscles from many angles and in a variety of different ranges of motion, ultimately benefiting the athlete on various physical and mental levels.
You can see Stott Pilates reformer reviews here.
Related Posts