Article Reviews
10 Online Pilates Classes You Can Try Today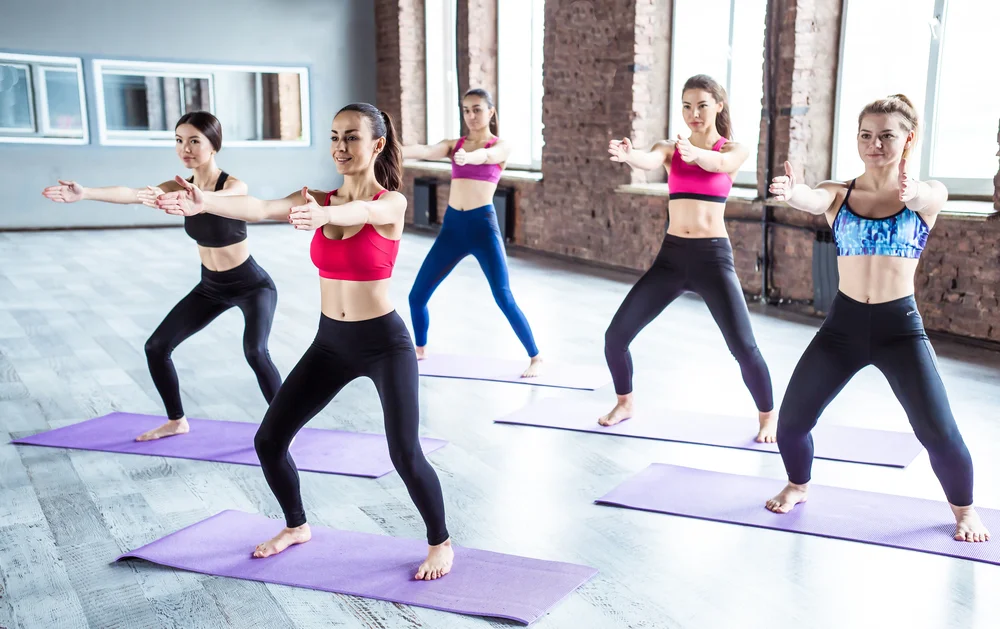 Pilates is a low impact exercise that is great for strength and conditioning. It helps to increase your flexibility whilst improving your cardiovascular fitness. But what if you don't live nearby a pilates studio?
What if you have time for a pilates workout, but not time to travel to and from the studio as well? What if you work unsociable hours and you struggle to get the classes? Don't worry, there is a solution. 
There are plenty of online pilates classes which you can access anytime from your own home- or from any location!
You can make sure that your pilates workouts fit into your schedule, and you can choose whether to do them in your living room, in your garden, in a hotel room, or even in the local park. 
We have put together this list of the best online pilates classes that you can shoes from to help get you started. It is worth noting that if you are a complete beginner, you may benefit from some in-person tuition before you take up online classes.
A pilates teacher can help you to learn the basics of form and breathing techniques. Having knowledge of these fundamentals can help you to follow the online classes much more easily. 
Pilatesology focuses on mat work. The workouts are various lengths, but they all tend to be quite fast paced. This makes it an ideal online class for intermediate pilates learners.
The fast pace allows you to squeeze more movements into each class, so if you have limited time to spare then these classes could be perfect for you. 
If you are brand new to pilates then you may struggle to keep up and your fitness levels may not be where they need to be for some of the movements.
The instructor will talk you through each exercise, but they will use technical terms that may be unfamiliar to beginners. 
There are over 1600 classes available on demand, some requiring basic equipment and others that don't. You can sign up for a 14 day trial, after which the subscription is $20 per month. You can also pay up front for a year of access if you prefer. 
If you are on a tight budget and you want a free online pilates class, then FitOn could be perfect for you.
There are lots of workout videos to choose from, including kickboxing and dancing, with varying levels of difficulty. All of them are high quality and free of charge. 
Because there is so much variety on offer, the pilates videos are a little limited. Most of them are shorter than 30 minutes and only one of them is suitable for advanced users.
If you are new to pilates and you want to see whether you like it without committing to a monthly fee, this class is ideal. 
Merrithew Connect is an online class with a paid subscription of $24.99 per month. There is also the option for a 14 day free trial period so you can see whether you like the classes before you sign up. There are over 200 classes to choose from, with new workouts added each week. 
The pilates workouts vary in length and difficulty, but are aimed at intermediate and advanced users as opposed to beginners.
They include mat work, reformer pilates, halo training, barre, cardio pulse and much more. Some of the workouts require equipment, but if you are serious about improving your pilates skills then you will certainly be able to achieve this with these classes.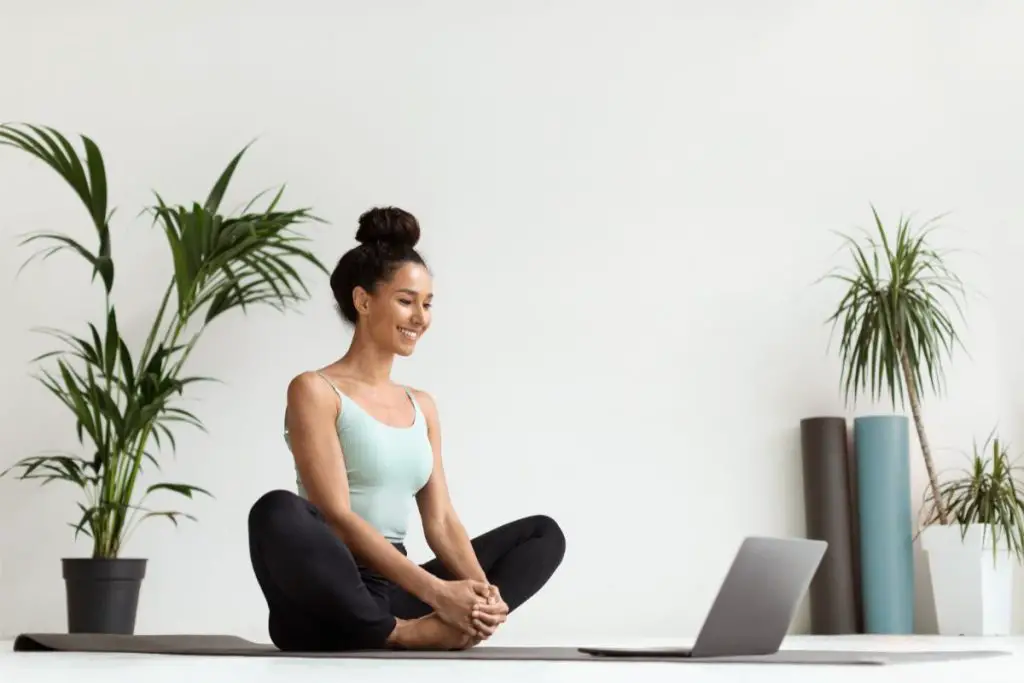 These classes are aimed at beginners who want to get to grips with the fundamental teachings of pilates like form, function and breathing techniques.
There are also some workouts that are suitable for more intermediate and advanced users, so this app has longevity for your pilates journey. 
You can choose from individual classes or go for a thematic series that will take you through different principles of pilates.
The series range in length from 8 to more than 20 videos. Whichever class you choose, it will take you through 30 minutes of full body conditioning. 
You can try a 14 day trial, a monthly subscription for $20, or a yearly pass for $199. 
Studio Sweat on demand is an online class that specializes in spinning and pilates, along with yoga, cycling, and other types of exercises.
There is plenty of opportunity to take part in varied workouts, so you never get bored of your fitness routine. 
One of the great things about these online classes is the pilates fusion. Pilates is worked into different types of workouts, so you can improve your pilates skills at the same time as learning a new skill. 
The trial period is only 7 days long so it might be hard to decide whether you want to commit to a subscription in that time. If you do decide to sign up for a membership it will cost you $20 per month. 
If you have any kind of injury or vulnerability, this is the class you want to try. The workouts are taught by a physiotherapist, with modifications for specific injuries and weaknesses.
This means that everyone has the opportunity to practice pilates safely. You can also have a tailor ,made programme put together to cater for your specific medical history and needs. 
There are workouts for beginners, intermediate and more advanced users. Along with an archive of videos you can also attend weekly live classes. You can track your progress and download over 30 PDFs to help you.
This is a very reasonable subscription at $9.75 per month and you can try it for free for 14 days. 
Pilates Anytime classes can be watched on your apple or android smartphone, on your apple TV, using Chromecast or Roku.
A subscription of $22 per month will give you access to over 3400 videos along with a full transcript of the class with detailed descriptions. 
The classes are taught by a range of pilates experts and include a variety of techniques and practices. Some of the classes require equipment and some of them don't.
The pace of the classes is moderate, achieving a good balance of cardiovascular exercises and controlled flowing movements. 
A lot of the classes may be a bit challenging for a beginner, but the transcripts make it easier to follow the class. 
Glo is a beginner friendly pilates platform that will help you to build up your foundation knowledge of pilates.
There are also some more intermediate classes for people who are looking to expand their knowledge and experience. You can also try yoga and meditation. 
Some of the classes are free, but for full access to the content you will need to pay a subscription of $24 per month. 
Gone Adventuring offers live and pre-recorded classes in pilates and other types of exercise. The videos are organized into playlists that target different types of fitness or different areas of the body.
The instructors are specialized in each area of fitness to give you the best possible instruction. 
The pilates workouts include mat sessions and reformer sessions. Once you sign up to the monthly subscription of $14 you will have access to discounted live classes along with the catalog of videos available on demand. 
This website offers two subscription options – basic for $15 per month and premium for $20 per month. It is a structured program with two phases to gradually introduce you to pilates and build your skills.
Classes range in length from 9 minutes up to 32 minutes, so you will always be able to fit them into your busy schedule. 
Summary
If you want to start learning pilates but you cannot get to a class, an online pilates class could be the best option for you.