Article Reviews
How To Start Teaching Pilates (How Long Does It Take To Get Qualified)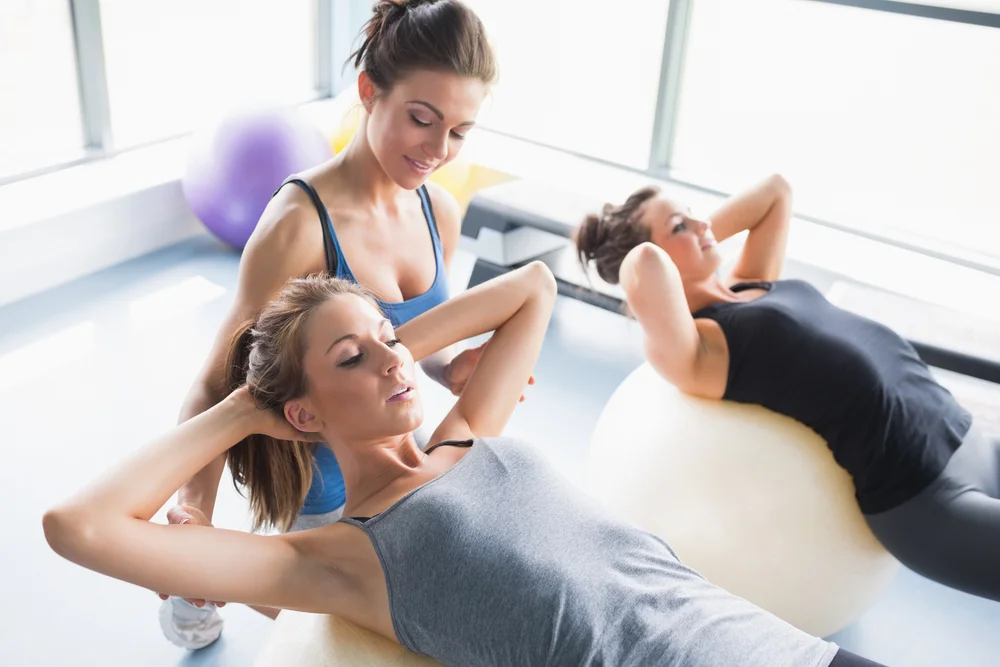 There are many different benefits to launching a career in Pilates, you're able to work with a range of different people and help them achieve their goals, from general health and well-being to rehabilitation.
Here, you can turn your passion into a rewarding career, helping people all around the world. 
Over the last few years, Pilates has increased dramatically in popularity. As such, there is a huge demand for qualified instructors. 
This is an exciting period of time to become a Pilates instructor and share your passion with a wider audience, however, there are a few steps to undertake before you can begin teaching. 
With this in mind, this article will explore everything you need to know to begin your Pilates teaching journey, looking at what you need to do and how long it takes to get there. 
How To Become A Certified Pilates Instructor?
After approximately 40-50 hours of training, you can acquire a Pilates qualification. 
Although to become a modern certified Pilates instructor, you'll generally need to undertake 500 hours of coursework, observation, home study, and teaching practice to successfully and confidently accomplish this. 
Below, we have outlined the different steps you'll need to take to become a Pilates instructor. 
1. Practice Pilates
The first step is to join a Pilates class. Chances are, you're already acquainted with Pilates, however, if not, it's time to hit the mat! 
Here, you'll want to immerse yourself in the Pilates lifestyle, learning everything you can about its history and evolution. 
2. Contemporary Or Classical Road
To start your Pilates instructor training, you'll need to determine what specialization you're looking to practice. The two most common forms include classical and contemporary Pilates. 
During classical pilates, you're sticking as close to the original Joseph Pilates method as possible. 
On the other hand, while contemporary Pilates sticks to the fundamentals of the practice, it is heavily influenced by physical therapy, as well as other changes determined by the instructor. 
3. Determine Your Form And Specialty
Once you have started your Pilates instructor training, here, you can explore various forms and specializations – this allows you to provide your own brand in the market. 
Thus, it helps to influence the type of clients you're targeting and where your training will be focused. 
When it comes to styles, levels, and ways to teach Pilates, the possibilities are somewhat endless. In addition to this, there are even more specialties! 
Below, we have outlined some of the most common apparatuses (otherwise known as modalities) used to teach Pilates. 
Reformer pilates
Barrels, Cadillac, and Chair
Mat pilates 
Some of the most common specialties include:
Pilates for athletes
Pre- and post-natal Pilates
Pilates for post-surgery or accident recovery
Pilates for chronic pain
Pilates for aging population
Pilates for arthritis and joint pain 
Pilates for fitness 
Pilates for dance 
4. Begin Your Pilates Certification Program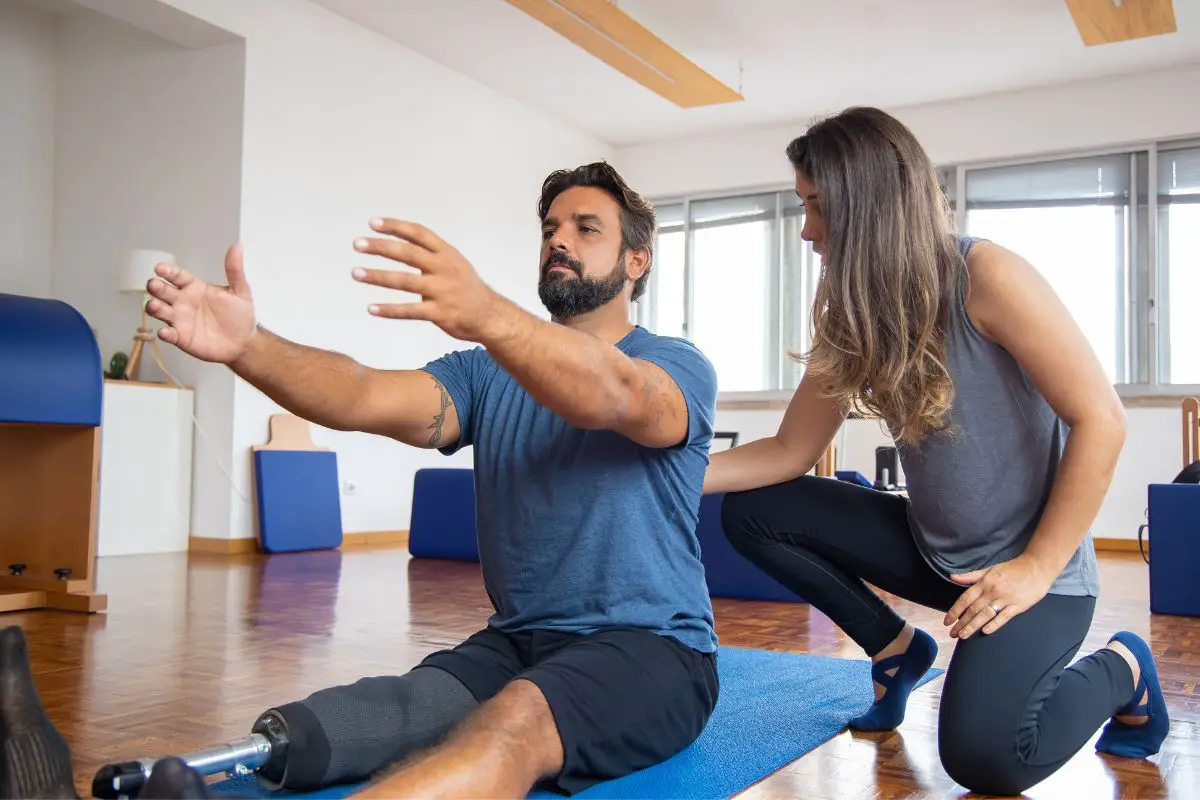 The next process is to begin your Pilates certification.
Here, you'll want to research and research some more, looking into everything you need to know about training, including a course plan that works for your lifestyle, workflow, and travel flexibility. 
In addition to this, you may want to get certified by the Pilates Method Alliance (PMA) or the National Pilates Certification Program (NPCP), too. 
Here, you need to prove your certification completion before you can apply for the additional exams. 
Once you have started your training, you can facilitate 'study hours'. These hours are dedicated to studio practice, classroom training, and observation – you're about to dive into hours of fun! 
After completing your hours and anatomy training, you'll be able to book your Instructor Trainer (IT) test. 
5. Take The Test!
Once you have successfully completed all the training that is involved in the Pilates instructor process, it is now time to take your certification exam. 
Depending on what route you choose will determine the exam.
For instance, under the contemporary approach, you'll likely need to take both a written and practical exam, which could include some element of postural analysis. 
On the other hand, for the classical approach, there are many different benchmarks and apprentice work that needs to be undertaken. 
If you're looking to achieve a professional Pilates certification, you can expect to pay anywhere between $500 to $2,000 per modality. Plus, you'll have to take into account exam costs, too. 
Once you have received your certification, you can now relax and, more importantly, celebrate! 
To ensure you remain up to date with your certificate, make sure to constantly enroll in Pilates education courses throughout your journey. 
6. Don't Stop Learning
One of the most important things to remember as a Pilates instructor is to never stop learning on your journey. 
Here, you can learn from other Pilates instructors, clients, and even people within your community – allowing these experiences to transcend into your teaching. 
The more you are open to learning and growing, the better Pilates instructors you'll be. 
7. Secure Liability Insurance 
As a Pilates instructor, you'll need to secure professional liability insurance to help protect yourself, your clients, and your business from any mishaps. 
Depending on where you're delivering your Pilates classes will influence the type of insurance necessary. 
For instance, those teaching at home will require separate liability insurance. Moreover, those teaching in a studio will require insurance that can be carried wherever they go. 
Final Thoughts…
Pilates not only benefits the body but the mind, too. If you're looking to start teaching this wonderful practice, then now is the best time to do it! 
However, that being said, the road to becoming an instructor is long and somewhat difficult. Although, with enough dedication and willpower, you're sure to accomplish your goal. 
Hopefully, this guide has informed you about everything you need to know about becoming a Pilates instructor.