Can A Beginner Do Pilates? (The Answer Is YES!)
Are you looking for a new workout to try and want to know more about Pilates? Perhaps you are unsure if a beginner can do Pilates?
Or are you wondering how easy Pilates is for a beginner? Whatever the reason might be that brought you here today, we have the answer for you!
Pilates has been a popular workout for years, and it's no wonder why.
The workout allows you to work out your entire body without entering a gym and using complex equipment. But is it suitable for beginners?
If you have never been to a Pilates class it can be tricky to know what to expect, leaving you unsure if you can handle the workout or not.
And no one wants to be the person at the back of the class struggling to keep up.
But that's where we come in. Today we are here to tell you if a beginner can do Pilates and everything else you need to know before your first class. Just keep reading to find out more!
What Is Pilates?
Before we get into today's article, let's have a quick recap for those that need it. Pilates is an exercise that focuses on core strength and strengthening your body.
The goal behind this is to improve your fitness and mental and physical well-being. It's similar to Yoga, focusing on your flexibility, balance, and posture.
Pilates has a lower risk of injury compared to more strenuous exercise, making it suitable for anyone recovering from injuries, or those looking to avoid potential injuries.
There is a focus in Pilates on the mind and body connection. Just like in Yoga, your mind is alert, focusing on breathing and how your body moves.
This connection can help you remain focused on the exercises and also help to calm your mind of any stresses or worries you might have.
Pilates was developed in the twentieth century by Joseph Pilates as a way to help injured soldiers and dancers.
The workout was designed not only to help people's bodies but their minds and mental health too.
The connection between physical and mental health is still a large part of Pilates and an instructor should make this connection part of their class.
Pilates can be taught in large classes, 1-1 sessions or you can access plenty of free workout videos online where you can follow along from the comfort of your home.
Taking time for yourself to set the mood and focus on your body and mind can do wonders for your mental health, plus you can get physically fitter too! What more could you want?
Now that we have briefly established what Pilates is, let's move on to see if a beginner can do it or not.
Can A Beginner Do Pilates?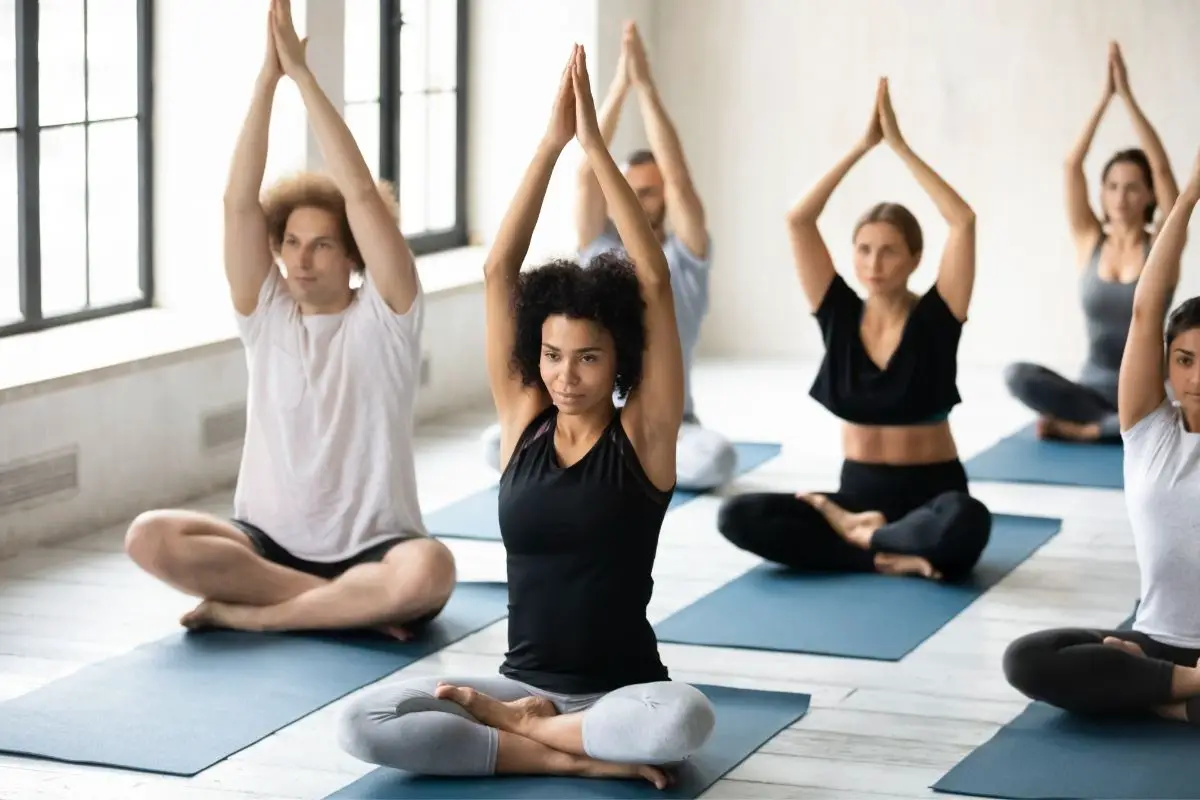 Yes, a beginner can do Pilates! That's the wonderful thing about Pilates, the moves and workouts can be adjusted to suit everyone.
For beginners, they can flow through sequences and workouts at a slower pace, focusing more on the correct posture and positioning.
Similar to Yoga, if you have the basic movements and positioning down, you can progress to more complex positions and stretches, without injuring yourself or feeling uncomfortable.
And the more you do Pilates, the more complex positions and workouts you can enjoy. It can be adapted for anyone, so no matter your fitness level, Pilates is an exercise that can work for you!
For beginners, we recommend starting with basic exercises. We think it's best to head to a Pilates class or have a 1-1 session with an instructor.
They can walk you through the moves and help you get into the correct position.
Doing so not ensures you get the most out of your workout, but that you aren't putting yourself in any positions that could cause an injury.
The last thing you want to do is pull a muscle or cause any damage to your body!
If you haven't exercised for a while, speak to a health professional.
They can tell you whether Pilates will be a good workout for you or not and provide you with any guidance.
They might recommend that you avoid certain workouts or use gentler positions for certain muscles.
This tends to happen if you have an injury or health problems and you should make your Pilates instructor aware before any classes.
That way, they can adjust the workout to suit you and ensure you are getting the most from the class.
And if you are working out at home using Pilates videos, most of them come with modifications that will allow you to work in simpler poses until you become more experienced.
It is a fantastic workout, suitable for a range of fitness levels!
Can Anyone Do Pilates?
Although Pilates can be adjusted and modified to suit your needs, it isn't always recommended. If you have any of the following conditions, Pilates might not be suitable for you:
A risk of blood clots
A herniated disk
Severe osteoporosis
Unstable blood pressure
If you have any of these conditions, then speak to your doctor. They can walk you through the risks of doing Pilates and help you find an exercise that is right for you.
It might be that you need very simplified Pilates exercises, or would benefit from a private session with a trainer who can create workouts that won't aggravate your health.
Remember when working out to listen to your body. If you are experiencing any pain, stop immediately.
You might need to adjust your position, take a break, or have some water before exercising again. You need to look after your body when exercising to avoid injuries.
Final Thoughts 
And there you have it! Pilates is an excellent workout for beginners and can be modified to work with any fitness level.
Just make sure if you haven't exercised for a while that you have a health professional give you the green light.
You will also want to seek the help of a Pilates instructor to ensure you are in the correct position for the moves to avoid injury. Doing so will help you get the most out of your Pilates too!