Article Reviews
5 Amazing Online Pilates Routines That Are Beginner Friendly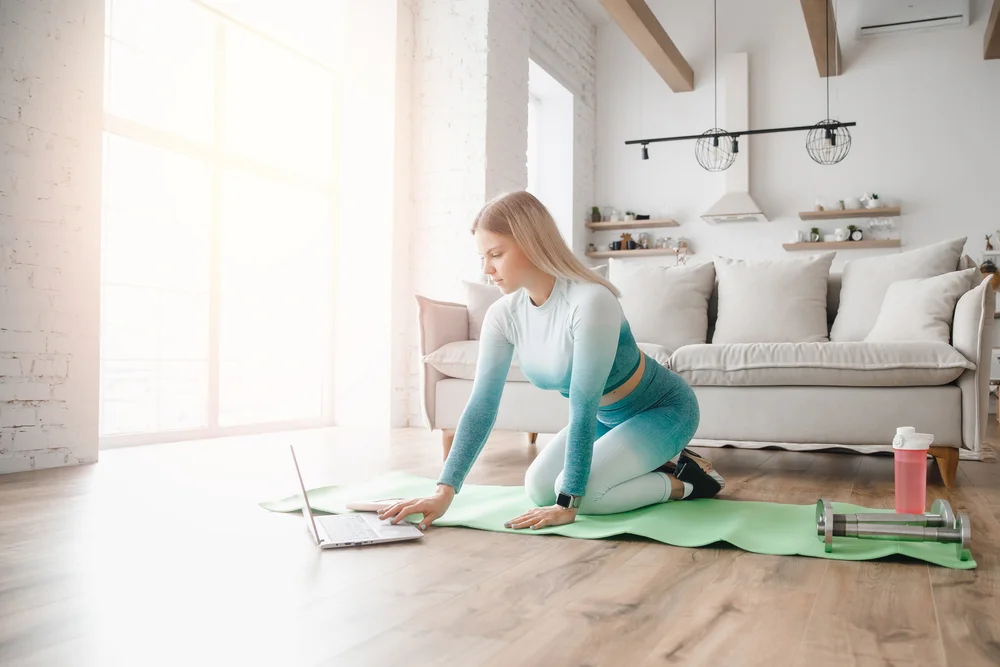 A hyper-connected and stressful world has made physical activity more important than ever, not only does this improve your physical well-being but your mental, too. 
Physical activity allows us to meet new people, relax, and produce enough adrenaline to get us through the day.
As such, pilates is a simple tool that can help you achieve this – you'll feel at peace in no time. 
This practice was developed in the 20th century by a German coach, Joseph Hubertus.
Then, pilates was known as 'Contrology' and was described as the art and science of controlling one's body, spirit, and mind through natural movements under complete control. 
Here, using your mind to control your body is essential. The benefits you receive from Pilates can be comparable to the ones you receive from yoga.
However, as opposed to yoga, Pilates is much more physically demanding – helping you coordinate your breathing while promoting mind and body relaxation. 
If you're looking to get into Pilates but have no clue where to start, then don't worry! We're here to help! 
In this guide, we have outlined 5 amazing online pilates routines that are perfect for beginners. Not only are these classes convenient but they'll help you work up a sweat too. 
With this in mind, let's get straight into it!
With the Pilate Physio program you're provided with an extensive library of Pilates classes led by professionals in the field. 
Here, a physiotherapist takes control of the classes, therefore, if you're suffering from any injury or back pain, you can rest assured that the class is modified to your requirements.
In addition to this, they can also provide you with a tailor-made program that suits your pilates goals perfectly – this can be based on your conditions and medical history. 
Pros
Tailor-made – Pilate Physio takes into account your medical history to provide you with the best classes possible. 
All-levels – There are classes to suit beginners, intermediates, and advanced practitioners. 
Trackable – You're able to track your progress and see how far you've come. 
Cons
No reformer workouts – The program doesn't contain any reformer classes. 
Under Merrithew Connect, users are provided with unlimited access to over 200 videos led by the presenters of Merrithew. This program is ideal for those looking to get into STOTT pilates. 
These classes are geared towards all pilates levels, however, those with an intermediate and advanced level can benefit greatly, too. 
Unlike the other classes mentioned on this list, these ones are slightly more comprehensive, since not only do they provide online reformed workouts, but also cardio pulse, halo training, mat, and much more. 
Regardless of your level, you're sure to pick up new techniques and skills using this program. 
Pros
Various workouts – These include reformer, mat, halo training, cardio pulse, fascial flow, barre, and many more options. 
Enhanced skills – Regardless of your level, you're sure to pick up new skills and techniques. 
200+ videos – With a huge range of videos available, you're sure to find something that interests you. 
Cons
Equipment required – For some workouts, you'll need additional equipment to accomplish the videos. 
If you're looking for online pilates and fitness workouts, then Gone Adventuring is the program for you.
Here, you're offered both live and pre-recorded classes that are all organized into categories to provide all levels of fitness with different levels of exercise. 
Depending on the workout, all the instructors and considered professionals in their field. Plus, in addition to pilates, you'll also find other workouts such as cardiolates and suspension training. 
Pros
Huge variety – These include everything from mat workouts to reformer workouts. 
Live classes – These are offered at a discounted rate with a subscription 
Appropriate for all levels – Whether you're a beginner, intermediate, or advanced practitioner. 
At Glo, their goal is to create Pilates classes that empower your body, mind, and spirit. 
This is achieved through offering a wide range of classes taught by four certified instructors. Here, you're provided with over 4,000 workouts that can be accomplished in the comfort of your own home. 
These mat workouts range from Classical Pilates to a fusion of sweat-inducing cardio workouts. 
You can follow their classes online or through the app. Plus, you can even download offline classes to take your pilates workout wherever you go! 
Pros
Offline – Classes can be downloaded offline to be taken anywhere and everywhere. 
Over 4,000 workouts – All these workouts can be achieved at home. 
Suitable for all levels – Whether you're a beginner, intermediate, or advanced practitioner, you can benefit from this class. 
Cons
No reformer workouts – This program doesn't contain a specific reformer class. 
One of the main benefits of this program is highlighted in its name: Pilates Anytime.
Here, you're offered all the necessary resources to complete your workouts whenever and wherever suits you. 
Moreover, you're provided access to over 3,400 Pilates classes led by professional individuals in the industry. 
Their videos are suitable for everyone, ranging from beginner to intermediate, and advanced practitioners. To get started, all you need is a flat surface and a mat. 
Depending on your skill level and requirements, you can also follow guided programs, too.
On top of this, they also have a community and active forums where you're provided with the opportunity to ask your instructions questions. 
Pros
No equipment required – All you need is a mat. 
Active community forum – Creates a community environment where you're able to ask your instructor questions. 
Over 3,400 classes – You're sure to find something that meets your needs. 
What Are The Benefits Of Pilates?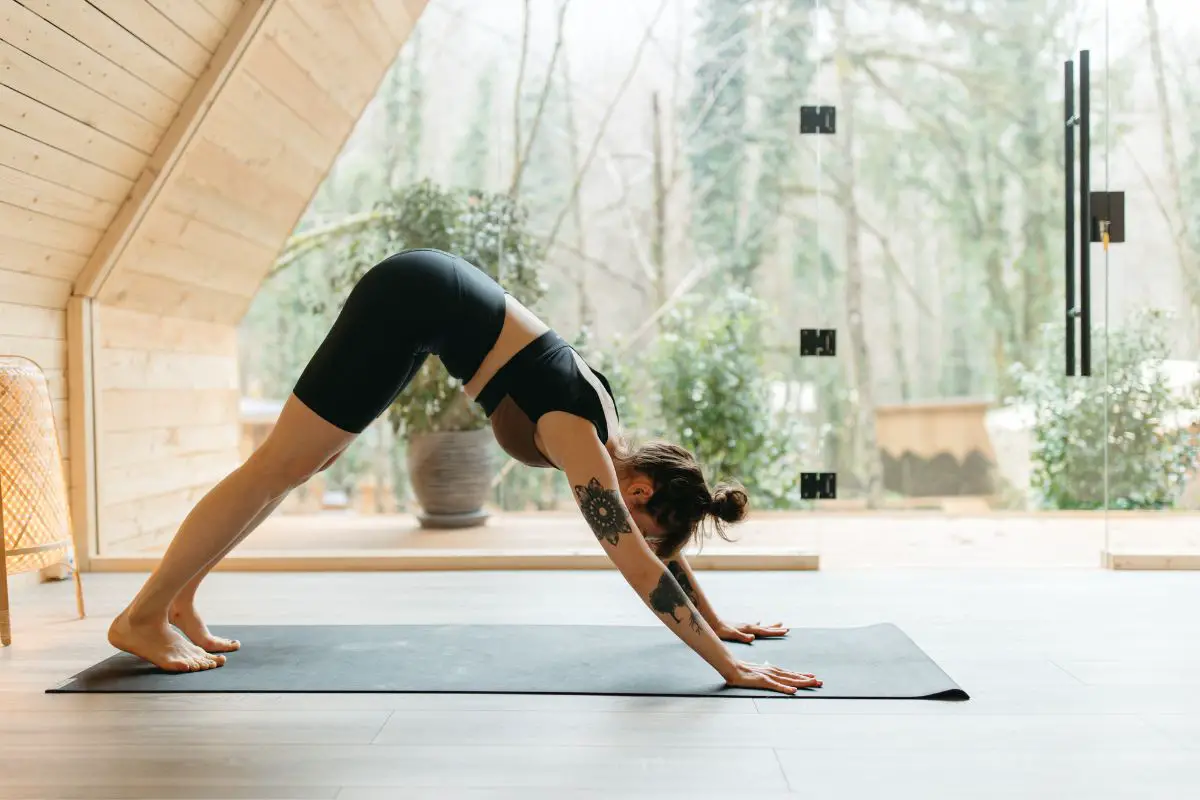 1. Improves Your Immune System
Along with snow and cold, winter is also known to bring along the dreaded flu and cold season, too.
This is due to the fact that during winter our immune systems aren't operating as effectively. 
However, regular Pilates can help improve your immune system through a mechanical and physiological process. 
During your workout, there is an emphasis on breathing and controlled movement which promotes your fight or flight sympathetic nervous system to slow down and reduce stress – as such can help boost immunity. 
2. It Is A Guaranteed Mood Booster
During the winter months, as the days get shorter, darker, and colder, our moods begin to decline, too. However, one way of beating the winter blues is through Pilates!
Not only does it trigger the release of good endorphins but also the happy hormone, serotonin, too.
Thus, you'll feel instantly recharged in both your mood and self-esteem. 
These feel-good endorphins are created as a result of togetherness in group pilates.
Working out in a group situation implements social connection through relationship building – reducing any feelings of loneliness that are often prominent in the winter months.
3. It Helps You To Unwind
While endorphins are always great, they are not necessarily relaxing.
However, during a Pilates class, in addition to feeling energized, you'll also feel relaxed instead of exhausted – boosting both mental clarity and positive thoughts. 
Due to an emphasis on the control of movements, such as rhythm, flow, and breathing, you can leave all your stresses at the door – leaving time for relaxation. 
4. Improves Balance And Core Strength
In Pilates, a lot of the exercises focus on your core strength, however, not all of them. 
Most of the orchestrated exercise requires proper alignments, this targets your core muscles which are working to keep you balanced – creating some rock-hard abs! 
A recent study highlights that with just 12 weeks of regular Pilates exercise, all the recipients showed an improvement in their core strength. 
5. It Allows A Full-Body Workout
As a whole, Pilates works the whole body – treating it as an integrated asset.
Here, it focuses on your lower body, core, and upper body strength. In addition to this, it also targets posture and flexibility, too. 
You're provided with a level of integrative fitness that is sometimes hard to find in other forms of exercise.
For instance, there is attention toward your core support and full body, including the mind and breath. 
As such, it is one of the most popular forms of exercise during a rehabilitation environment, as well as among athletes looking to create a great foundation to harbor any movements they undertake. 
Final Thoughts…
If you're looking to get into Pilates but have no clue where to begin, then you can't go wrong with one of these online classes.
Here, you're provided with exceptional support while being able to work through the sessions at a pace that suits you. 
From beginner to intermediate, and advanced, these programs offer a range of classes for a range of different abilities, so you're sure to find something that matches your requirements. 
Hopefully, this guide has informed you of 5 amazing online routines that are beginner friendly so you can begin connecting your mind and body through movements.