Article Reviews
Gliding into Pilates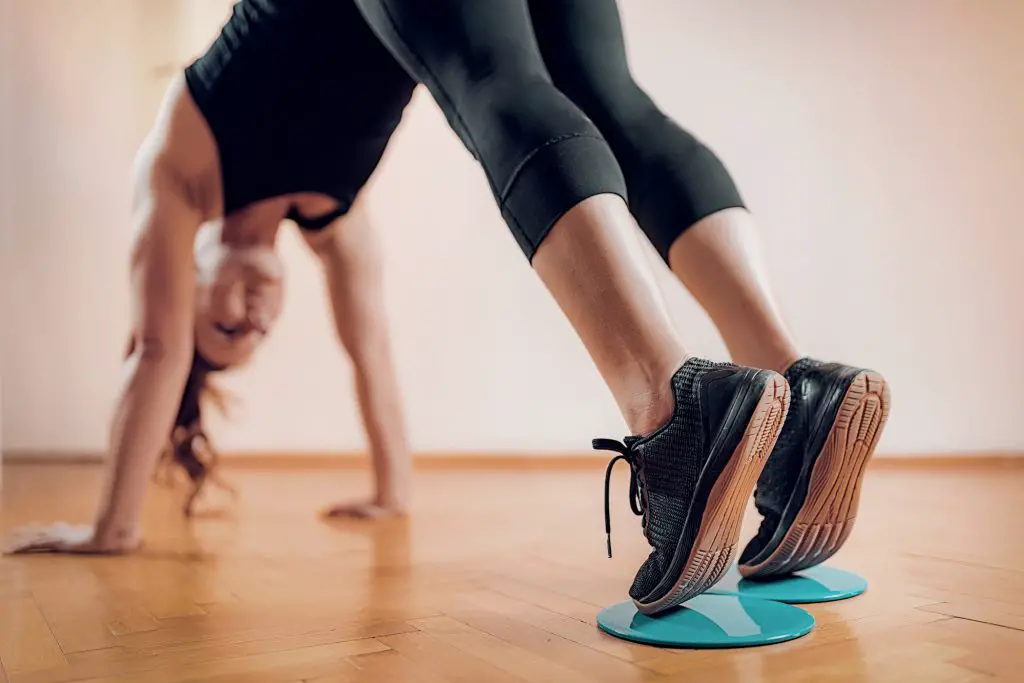 Gliding into Pilates
Pilates professionals as well as fitness instructors are always searching for new ways to expand their repertoire for clients. One of the more recent tools on the market to help instructors add spice and challenge to their workouts is called Gliding Discs. Developed by Mindy Mylrea, these Gliding™ discs are finding their way into many fitness centers and Pilates Studios across the nation.
In the DVD that accompanies the discs, Total Body Basics, Mindy takes Maureen Hagen and Jeff Howard through an intense full body workout. It features exercises in which the Gliding discs are used for both strength and stability work for the upper and lower body.
In this particular DVD, the standing lower body segment features back and side lunges that require huge amounts of stability. The core is working quite hard while the legs and glutes are being challenged. The upper body segment features push-ups with the hands on the gliding discs as well as pikes and leg slides out to the side. Make no mistake about it, Gliding can be very challenging!
Other Gliding DVDs available feature fitness instructors with whom you may be familiar:
Rob Glick – Dynamic Step
Gay Gaspar – Step and Strength Intervals
Laurence Biscontini – Yoga, Pilates and Tai Chi
Jeff Howard – Latin Dance
Maureen Hagan – Core & Flexibility
So, you may be wondering how this applies to Pilates? There are many variations of exercises in the Pilates repertoire that can be modified to use the Gliding discs. You are only limited by your imagination! The discs can be useful in teaching the leg slide fundamental – they help ease the sliding away from the heel but there are many ways to make them work if you are a Pilates instructor. Any core work done with awareness to the principles of Pilates is a valuable tool for work with your clients. Try the Gliding discs and see what you think – they are fun and they make you work!
For more information you can purchase the Gliding Discs on Amazon.com.